Business Tips
5 types of content to boost your sales on Instagram 💸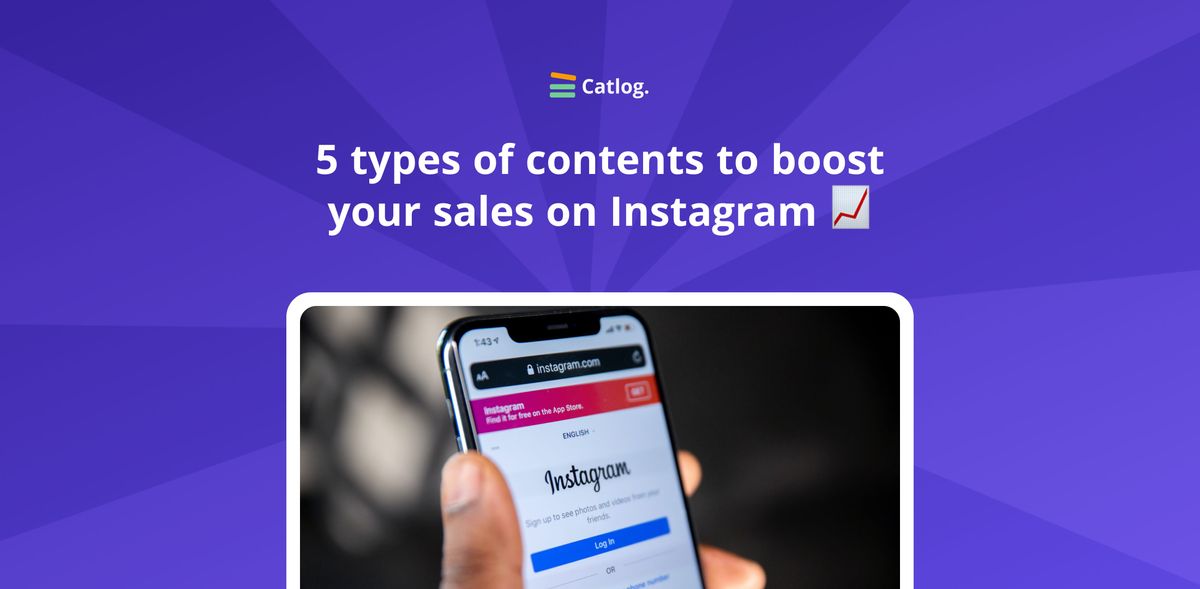 Instagram remains one of the best tools out there for small businesses. It has helped many build thriving businesses, and some now even sell to the international market.
It takes a lot of work and commitment to grow your business on Instagram and Catlog is here to help you make that process easier.
In this article, we are going to be talking about 5 different types of content you should be creating and posting on Instagram to boost your sales and ultimately grow your business.
Instagram is a visual platform that keeps evolving with new features, 5 years ago, there was nothing called Reels but today, it almost seems like you cannot grow if you don't post Reels on your page. You need to stay up to date with these features and ensure you are creating great content that resonates with your target audience and also reaches a wider audience.
What type of content should you be sharing?
1. Product pictures
Instagram is a virtual place and unlike a physical store where people can walk in to see what you have, all they see on Instagram are pictures of your products and they make their decisions to buy based on how attractive the pictures are as well as how you are able to communicate the value. As a small business, it is understandable that you probably cannot afford to hire a professional photographer but there are ways you can still take and edit stunning photos of your product with your phone. We recently had a training session on this for members of our community and the replay of the classes has been uploaded to our Youtube channel, watch them here
2. Educational Content
It doesn't matter how simple you think it is for people to understand what you sell, it is important to educate them. This isn't limited to just how to use your products, you can also educate them on other things related to your business niche. For example, if you sell skincare products, educate users on their skin types, dangers of bleaching, etc
3. Product Videos
Make videos of different ways your products can be used. Reels also fall under this category, if there is a trending sound, join in and use it to make Reels, they tend to have a wider reach.
4. Behind the scenes
This includes both pictures and videos, take your audience through what goes into serving them. If you manufacture your products yourself, show part of the process, show how you can pack their orders e.t.c. This makes your audience feel like they are a part of your business and it helps build trust.
5. User-Generated Content
These are the type of content you get from your customers when you deliver your products to them. It could be a picture of them receiving the package from the dispatch rider, an unboxing video, or a picture of them using the product. Most times, you have to go the extra mile to get this content from your customers. You can also incentivize them to encourage more customers to give you UGCs.
Great content will give you lots of returns on investment both in the short and long term. Which one of these content do you already create for your business? Reply in the comments section below. Don't forget to share this article if you found it helpful.
Catlog helps you simplify the way you receive and manage orders. You can reduce the back and forth with your customers by creating a store, and adding your products and you get a link you can always share with customers when they request product pictures. They can place their orders directly from there and send you their orders on WhatsApp. Click here to create your store today