Everyone loves a good deal. As a seller, you always want to get the best prices from your suppliers and partners. This is the same for your customers so it is important that once in a while, you offer them discounts on some of your products.
Previously on Catlog, you cannot offer discounts to your customers but that has changed with our new Discounts and Coupons feature. Now, you can give certain percentages off the prices of products in your store or create coupons to give to customers and they can apply them at checkout.
Discounts are a great way to keep your customers coming back to buy from your store.
How does it work?
Discounts: You can set a certain percentage off a single product or more and you can also set the maximum amount you want that to be. For example, you can give a 30% discount and set the maximum amount to be 2000 naira. That is the highest amount that's going to be applied to any product. So if the 30% is more than 2000 naira, we'll automatically set it back to 2,000.
Coupons: You can create special codes and give them to users to apply at checkout. You can encourage people to shop from your Catlog store by giving them coupons that they won't be able to enjoy if they don't order from your store. You can set coupons to be calculated by either percentage or a fixed amount.
How to set discounts
Log in to your account
Click the side navigation
Click the drop-down on "Products" and click "Discounts"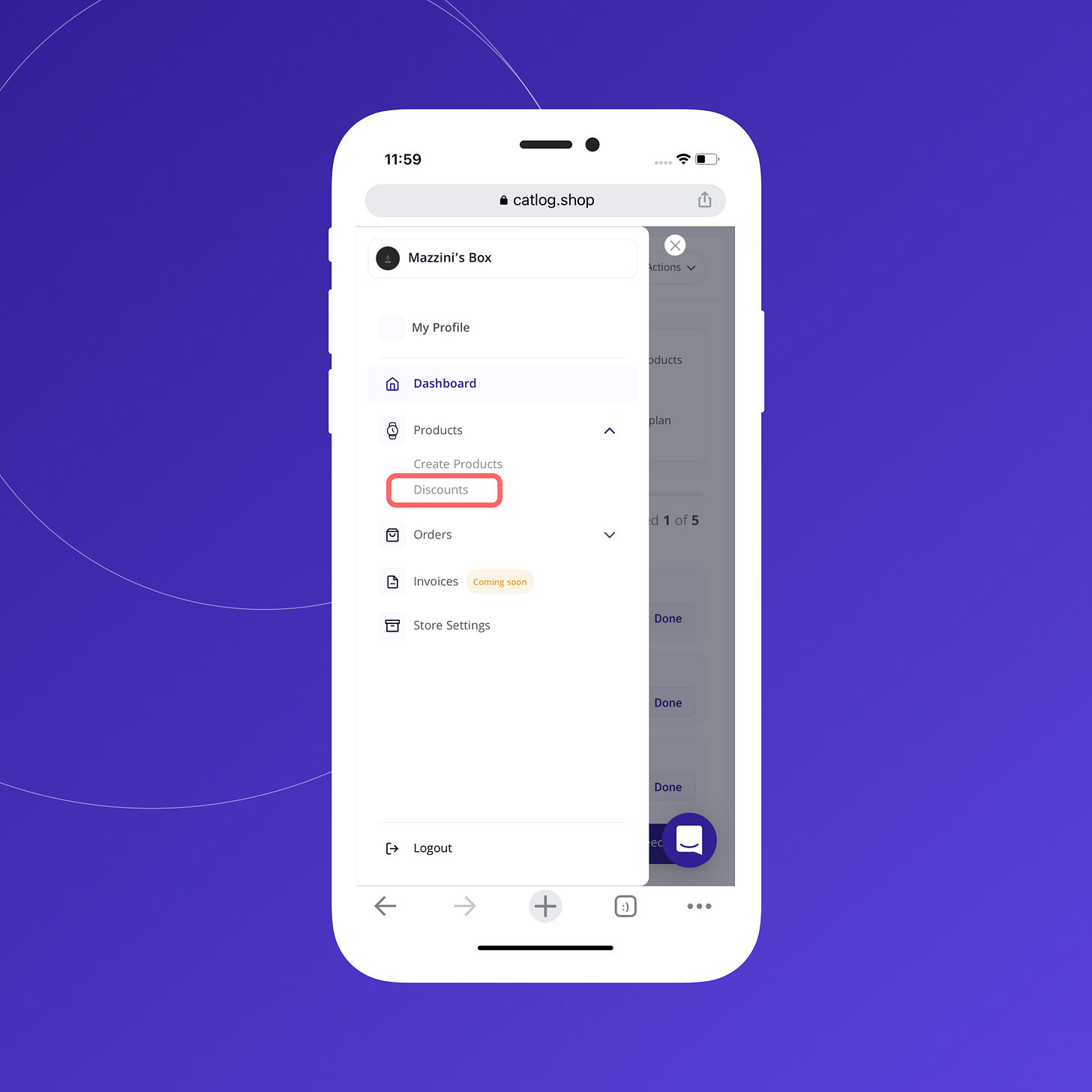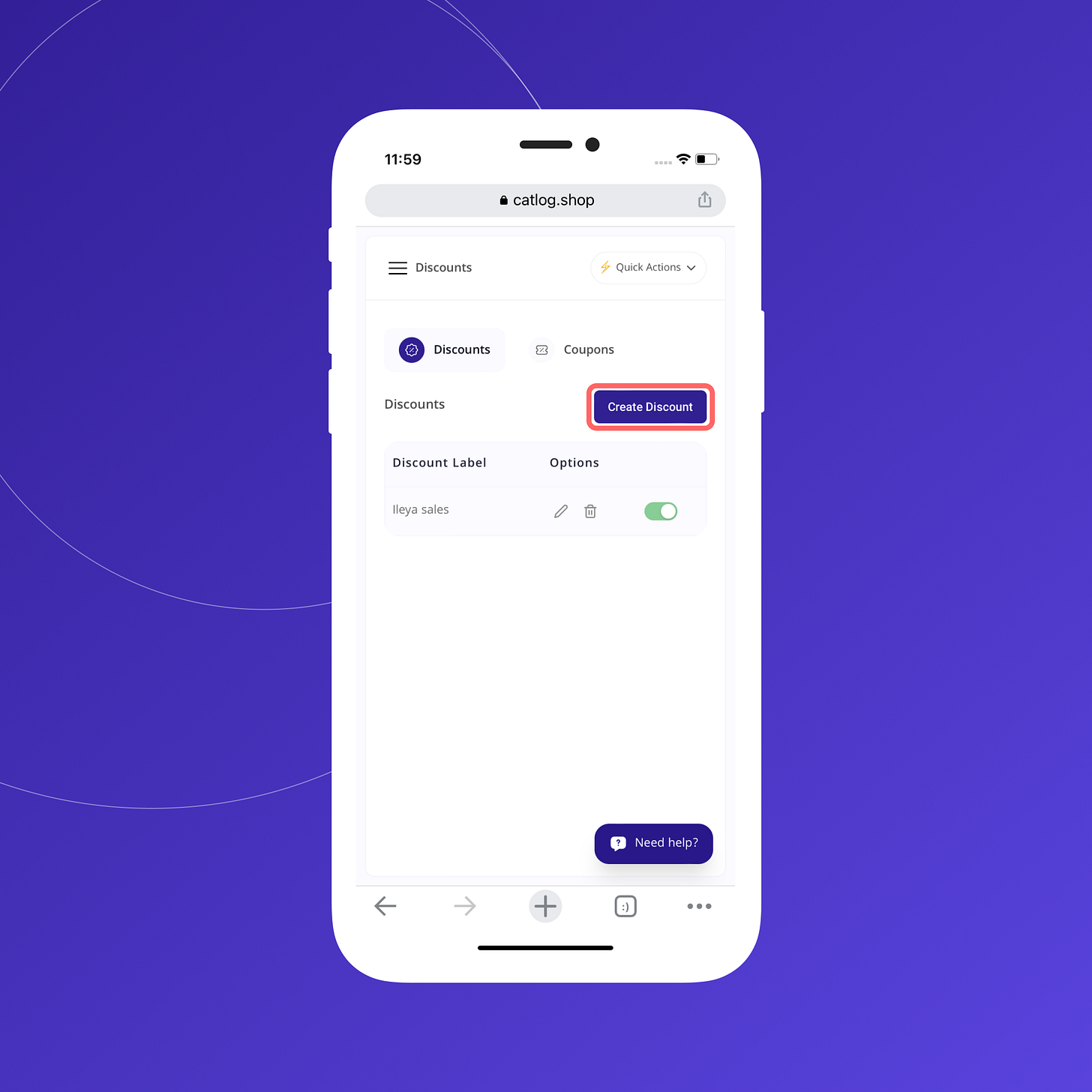 Select products you want to discount
Type in a label/name for the discount
Input discount percentage
Set maximum value for the discount if you have any
Set discount duration (how long you want it to last)
Click save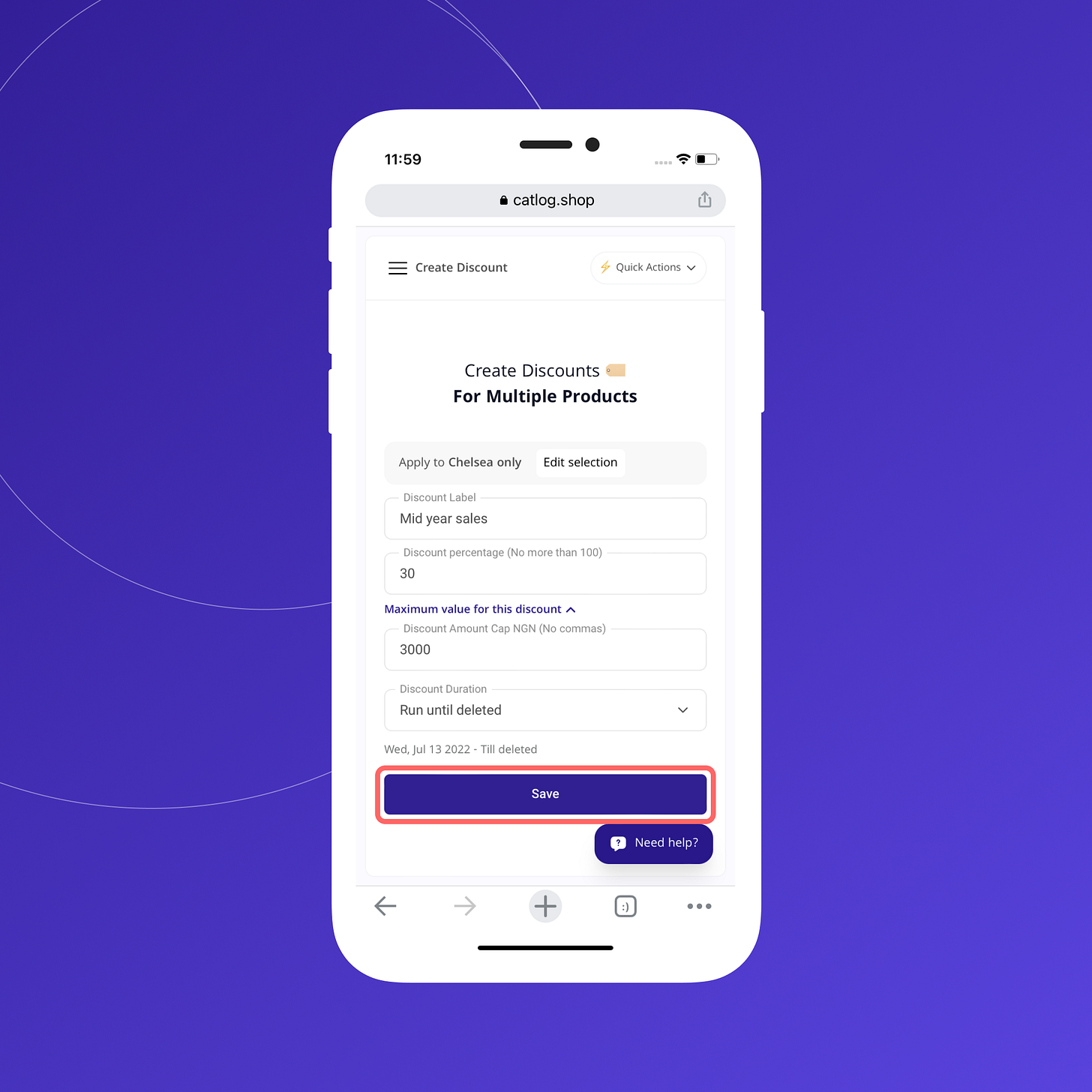 How to set coupons
Log in to your account
Click the side navigation
Click the drop-down on "Products" and click "Discounts"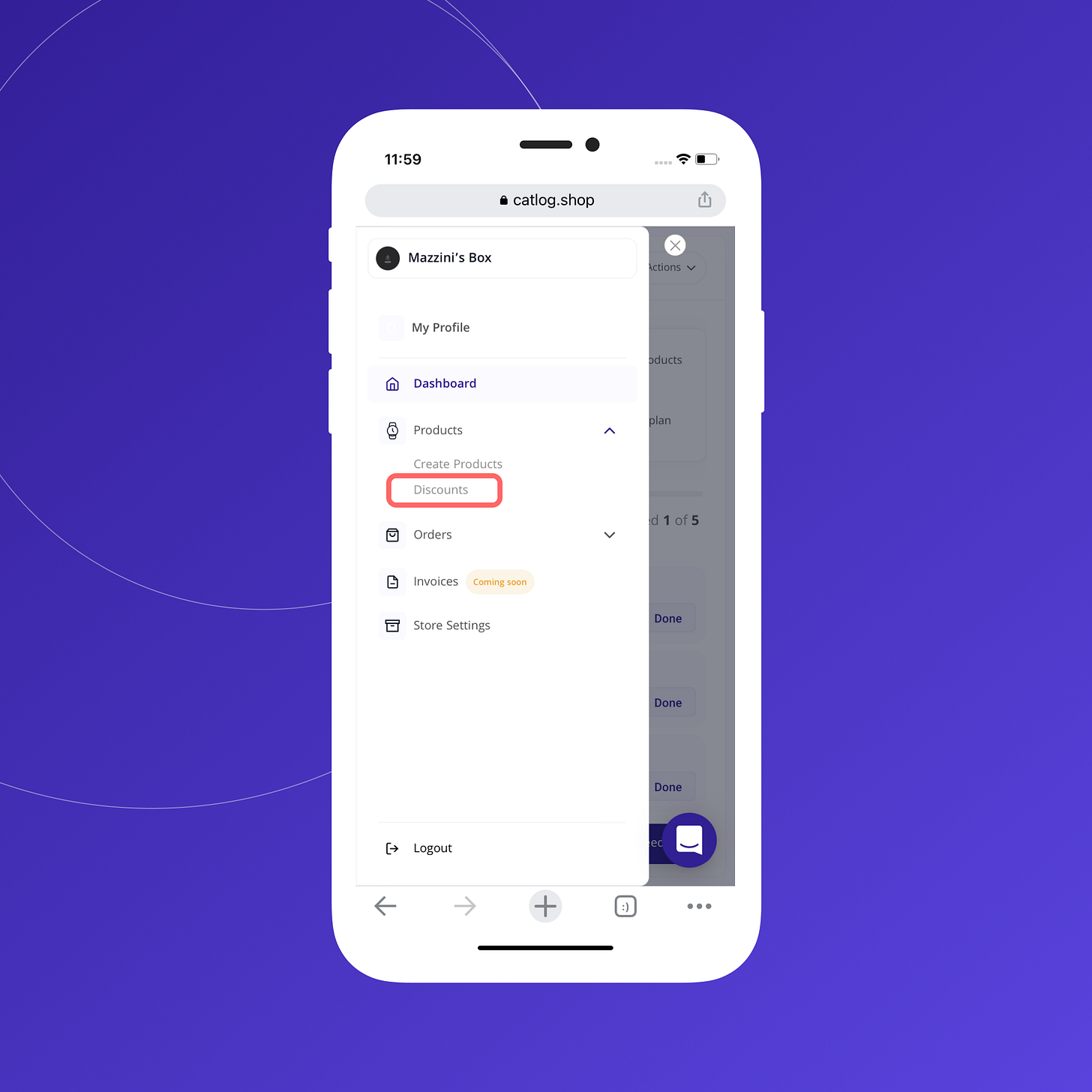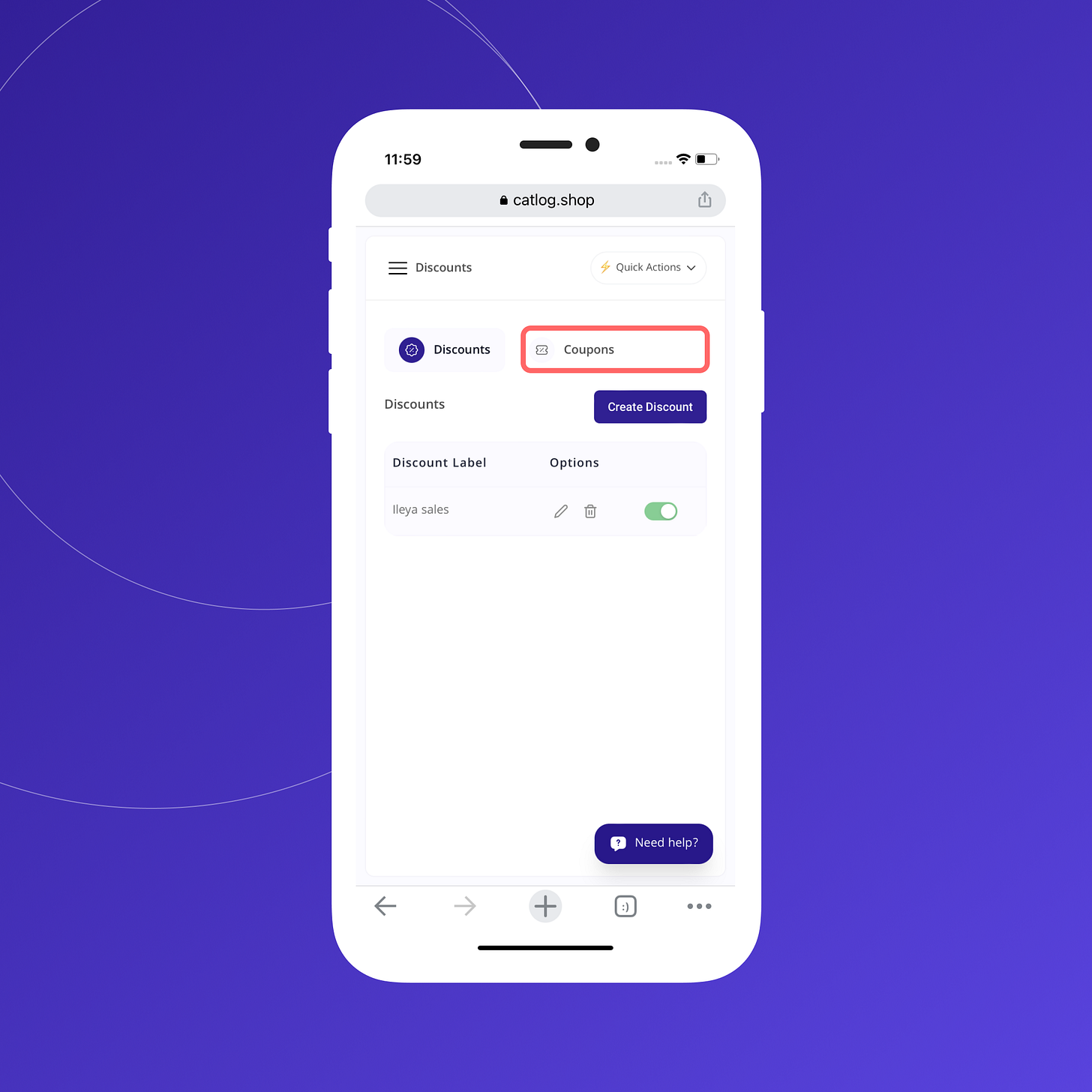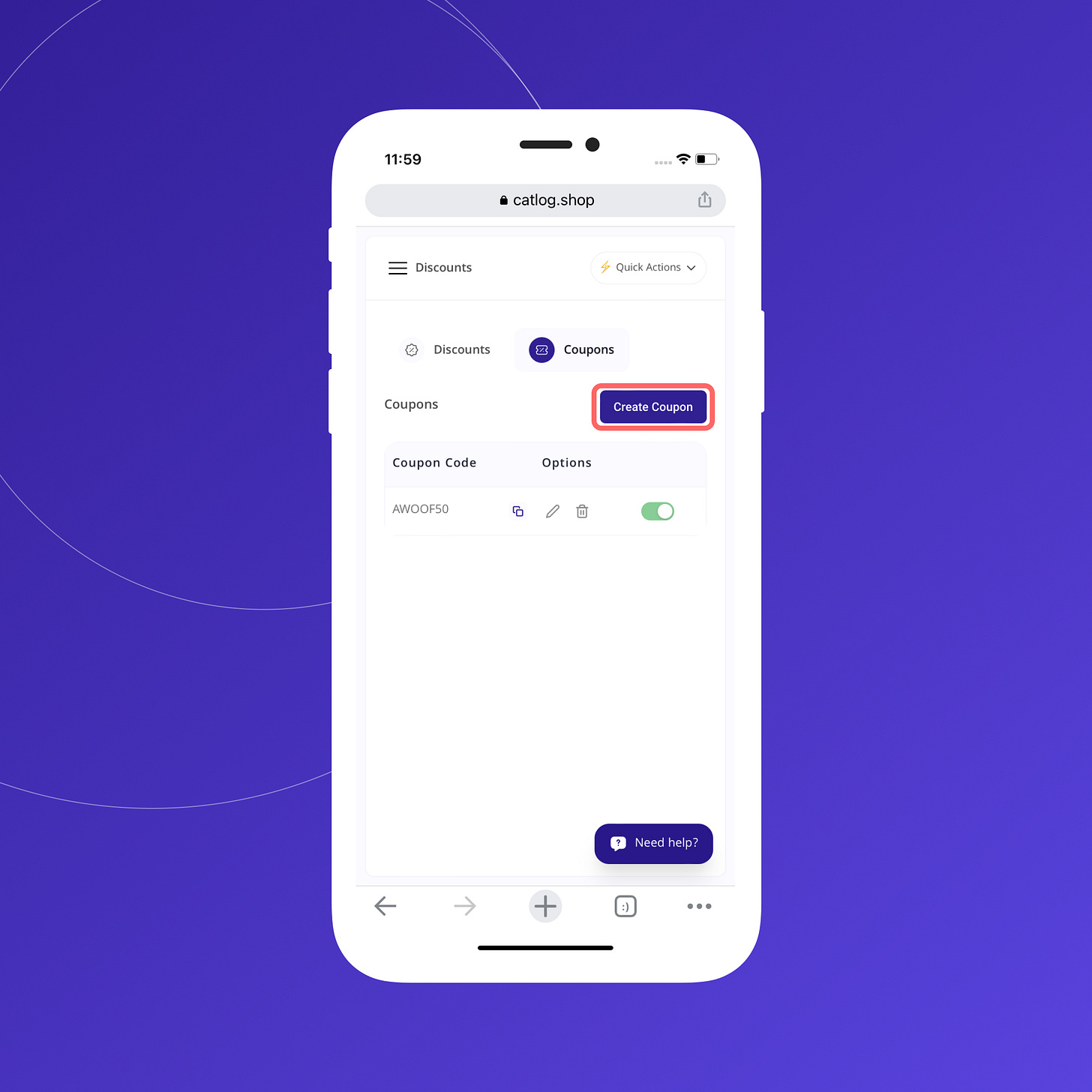 Type in your preferred coupon code. E.g AWOOF20
Set how you want the coupon to be calculated, either by a fixed amount or percentage
Set coupon quantity, when this quantity is reached, the coupon will longer be valid for use
Set coupon expiry date. The coupon will become invalid after the expiry date even if the quantity hasn't been reached.
Click save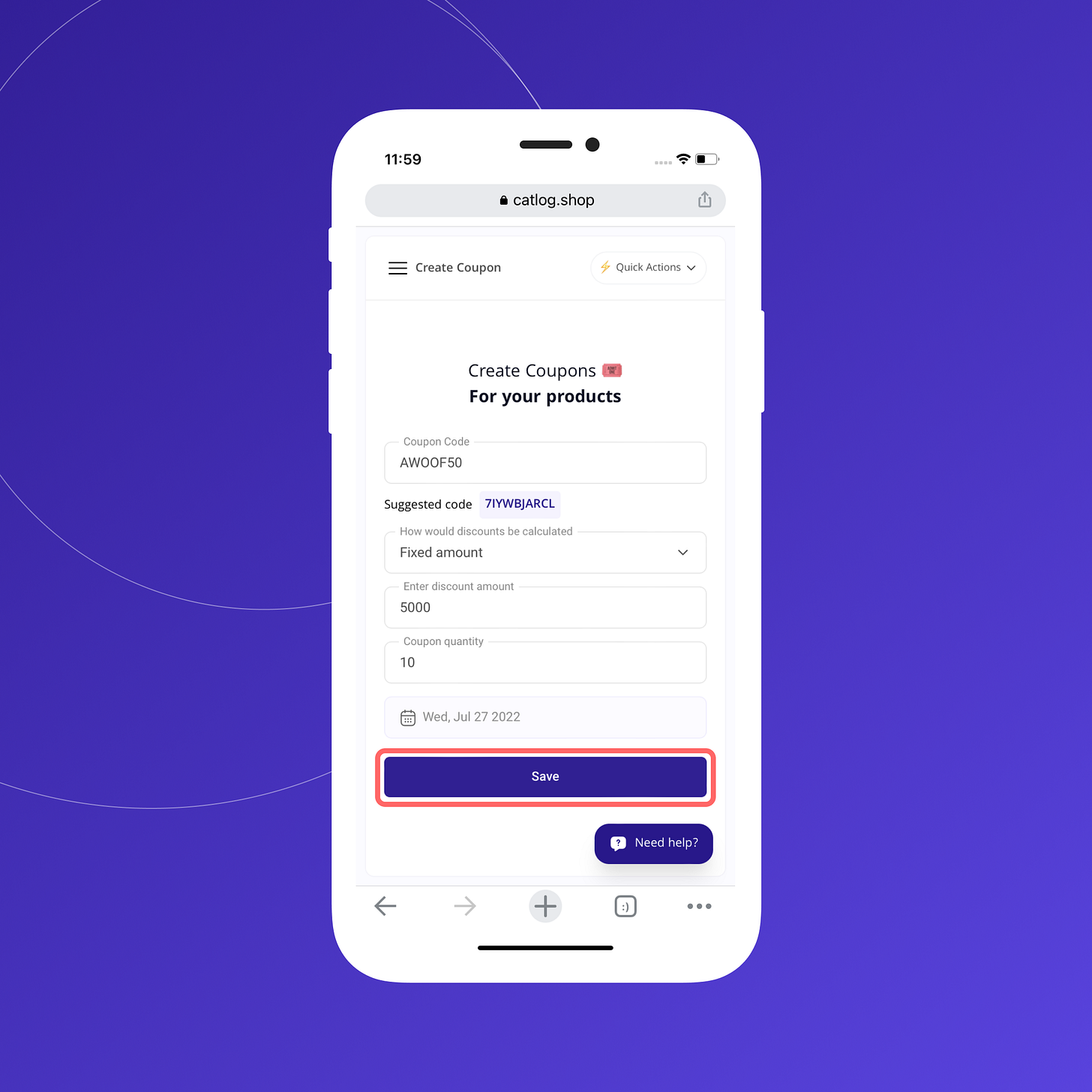 That's it, give your customers sweet deals they won't be able to resist and increase your sales as well as your customer retention.