Previously, when buyers visit your store, they select items they want and reach out to you, you close the sale and it ends there.
Today we're happy to announce that there's an improved way of doing things.
Record keeping is an important part of every business. When you have accurate business records, you can make better marketing and pricing decisions. It can also assist you with stock-keeping, as you can identify best-selling products and restock them as needed.
Catlog understands that manually recording orders is time-consuming and there is the possibility that some orders will not be captured.
With the new orders and customers features, you can record, track and update orders until they are delivered to the customer. Your customers also get notified whenever you update the status of their orders - making your business appear more credible and reducing the need for follow-ups.
On the other hand, the customer feature allows you to store customer information such as name, phone number, email address, and delivery address. In the future, you'll be able to send out SMS to your customers from Catlog & also export their data.
How Does this work?
When a customer adds a product to their cart on your Catlog store, a link is sent to your WhatsApp along with the customer's delivery information.
To add this order to your dashboard, click on the link sent to you on WhatsApp, then click on the "confirm order" button, this would automatically add the order and customer's delivery details to your dashboard.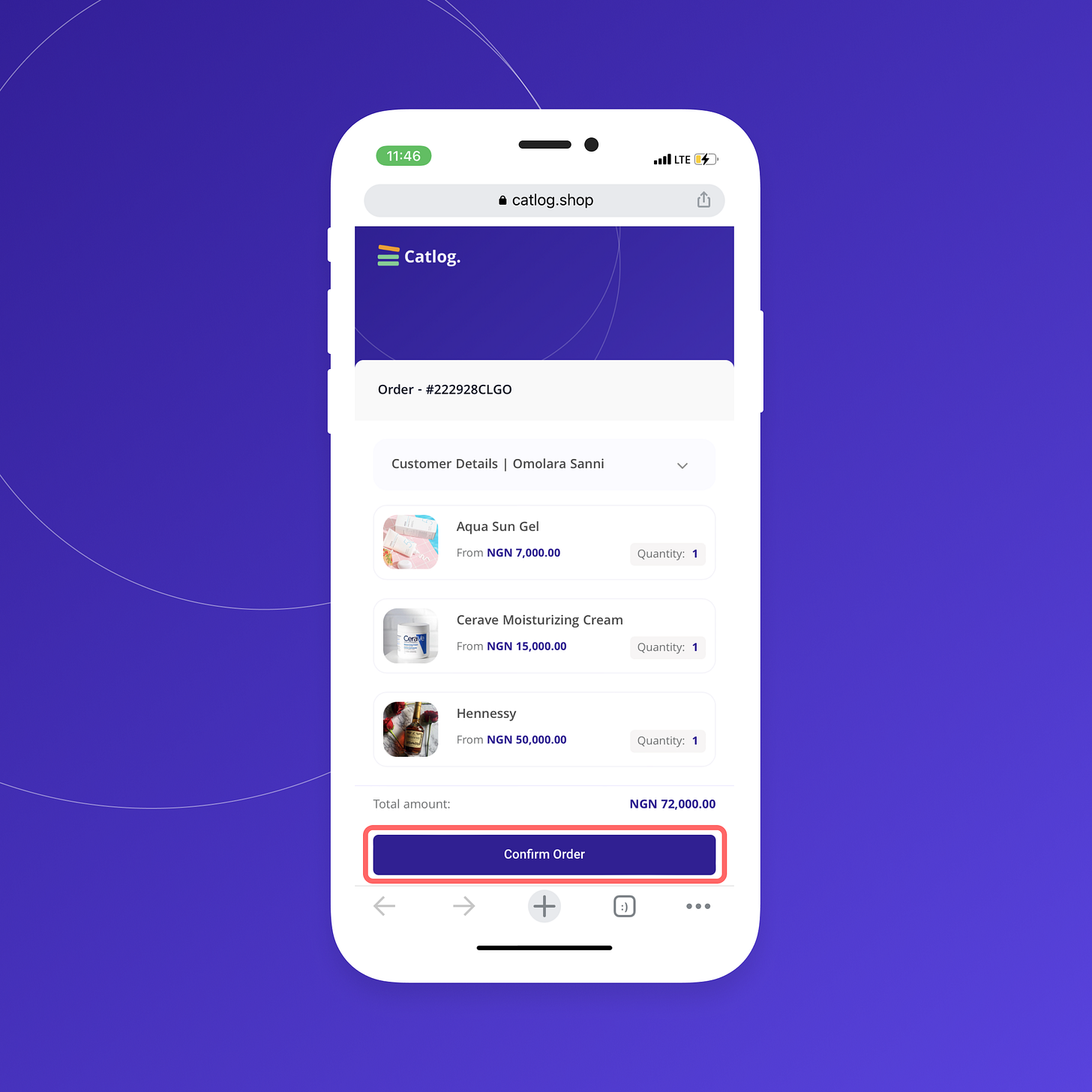 How to manage orders
Log in to your store
Open the side navigation and go to "Orders"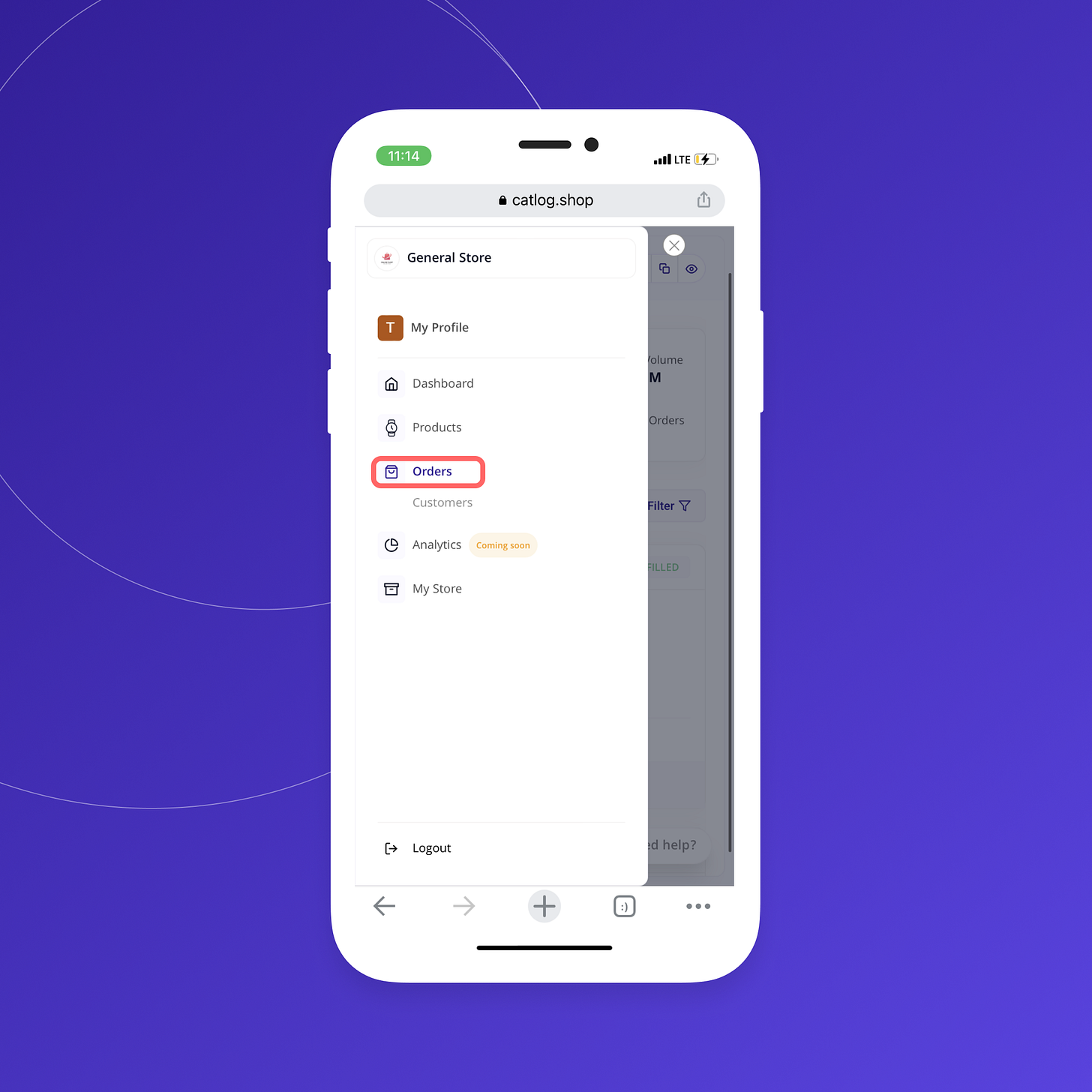 To mark an order as fulfilled, click on the checkbox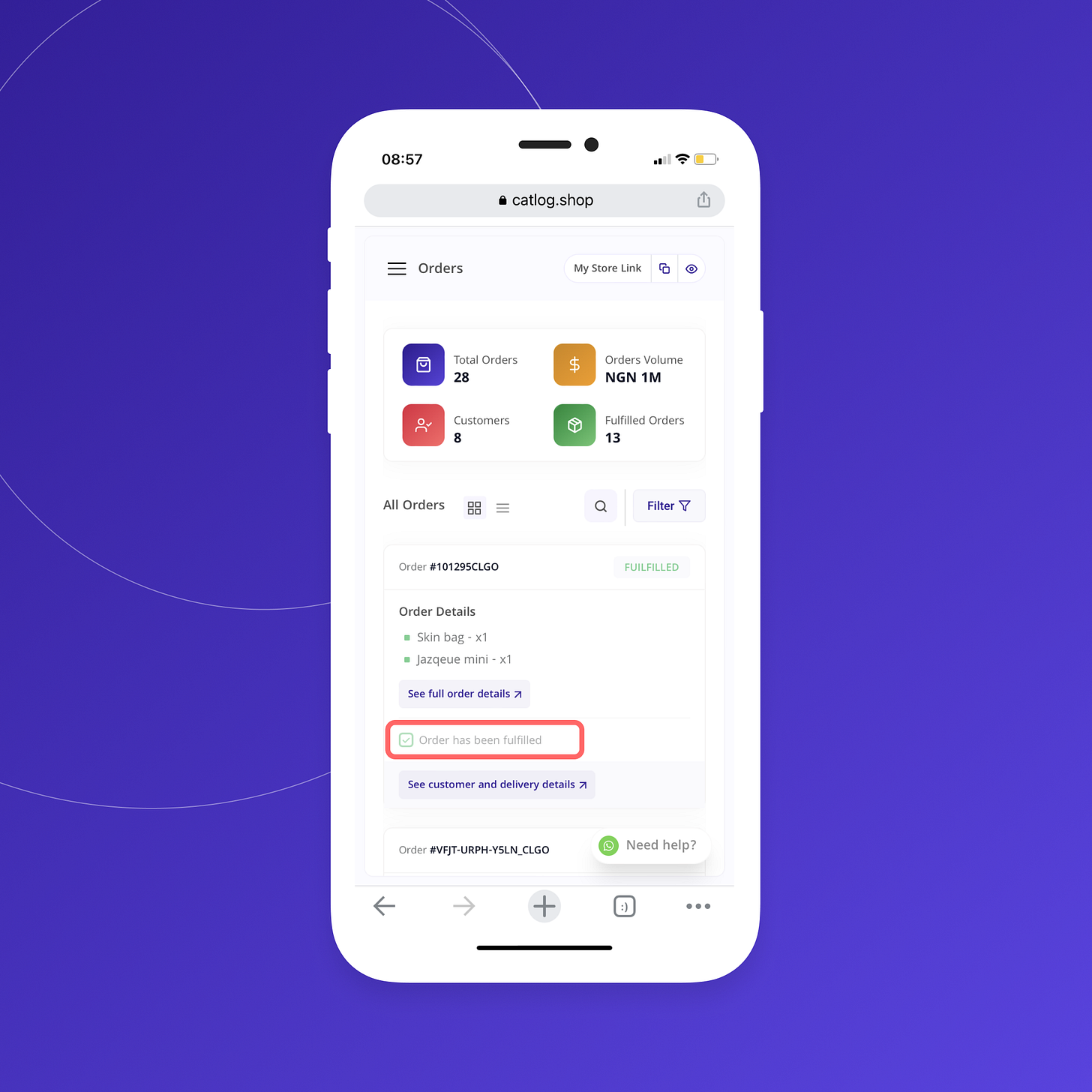 Click "Filter" to view orders based on status or dates recorded. For example, you can filter to see the number of fulfilled orders in the last two weeks.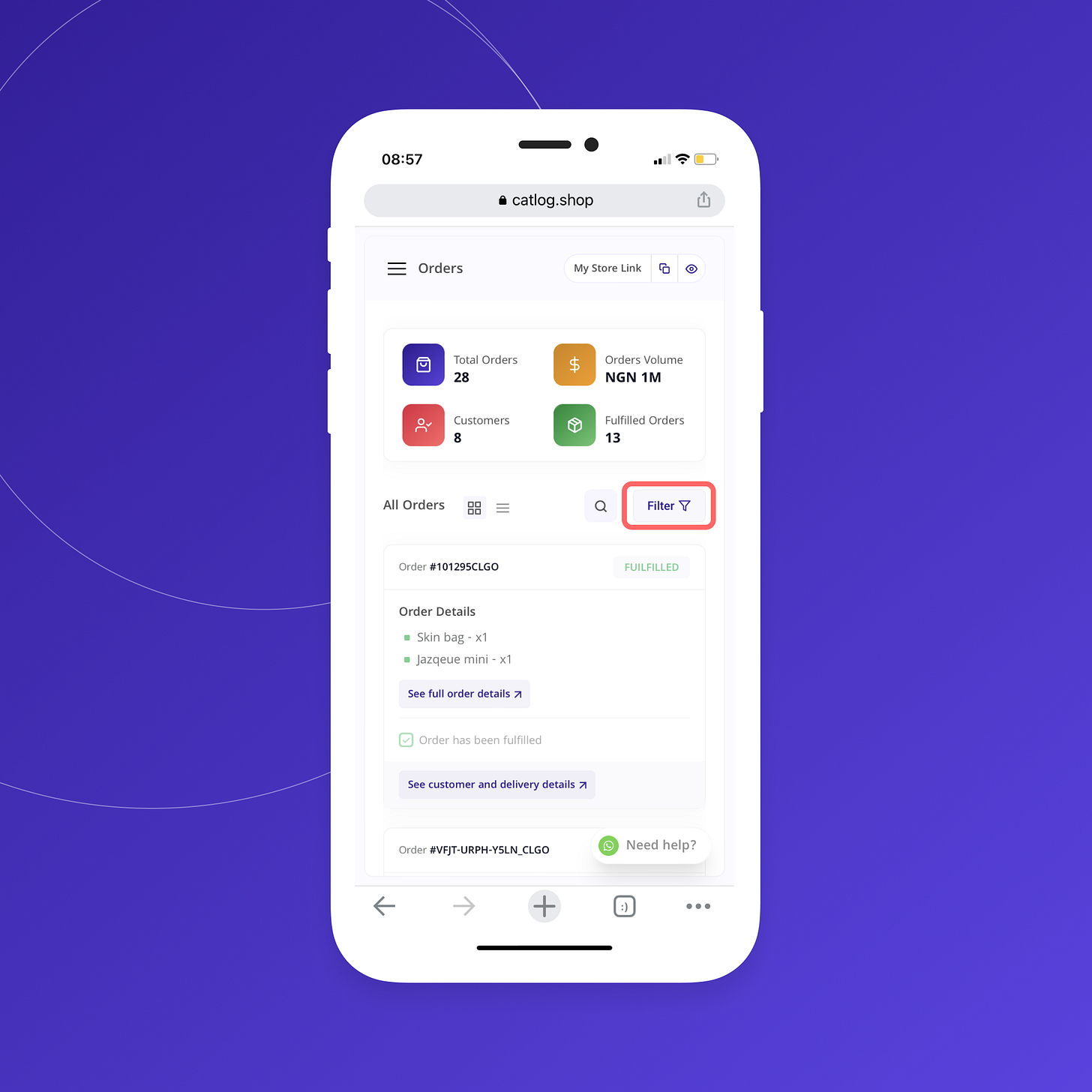 How to manage Customers
Open the side navigation and click on "customers" under "orders"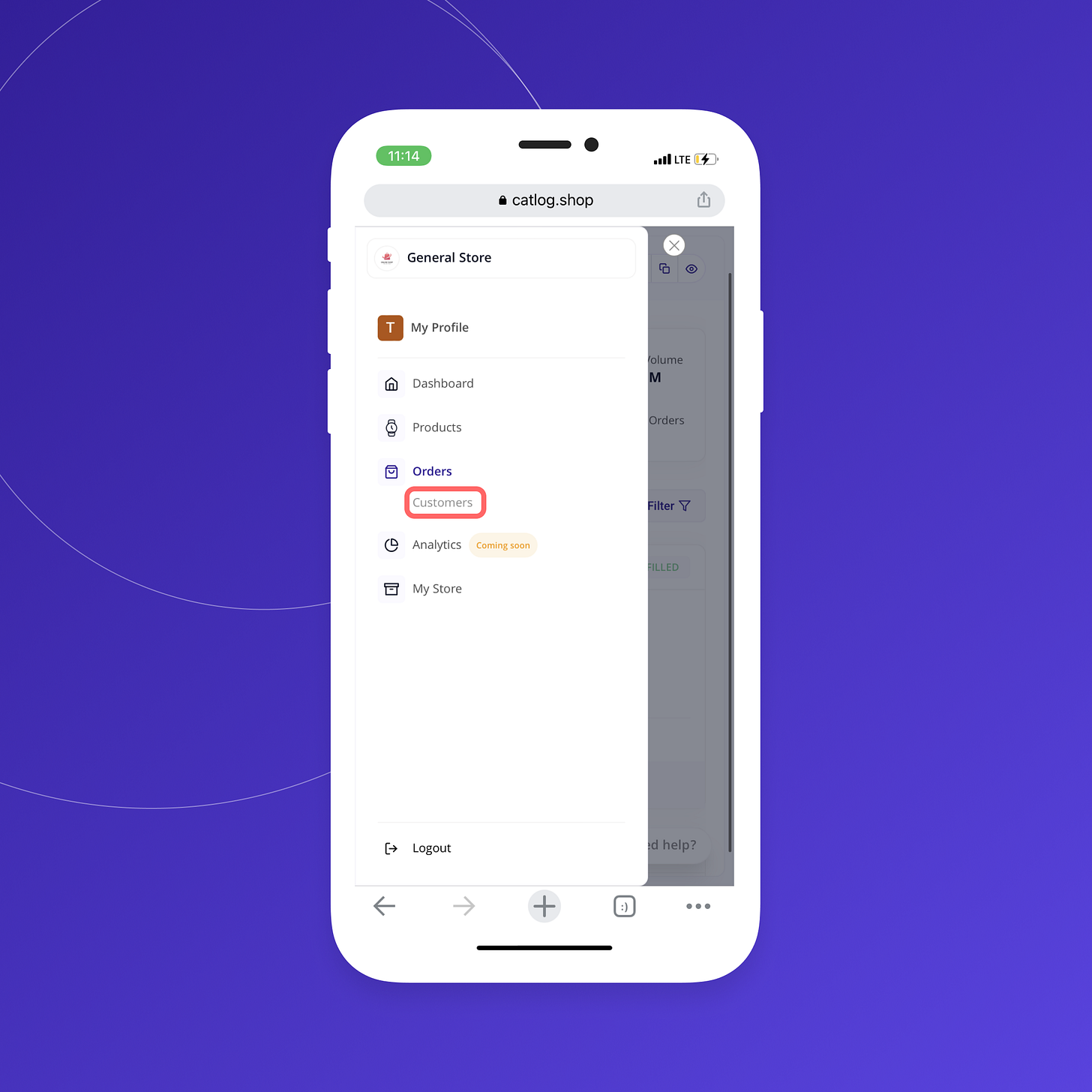 You will see a list of all the customers that have ordered from you in the past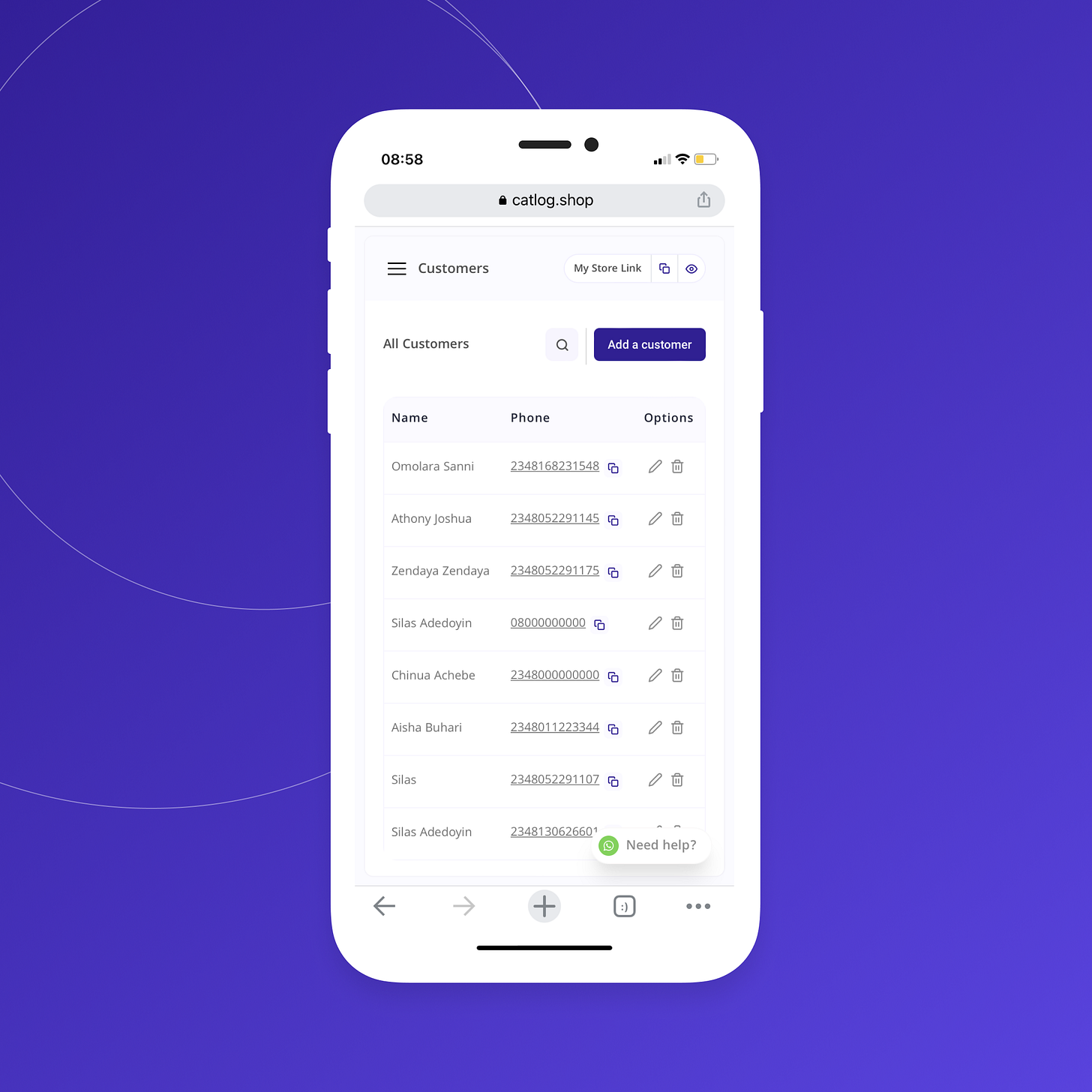 Tap on any customer name to see full details about them, including the total number of orders they've made and total volume.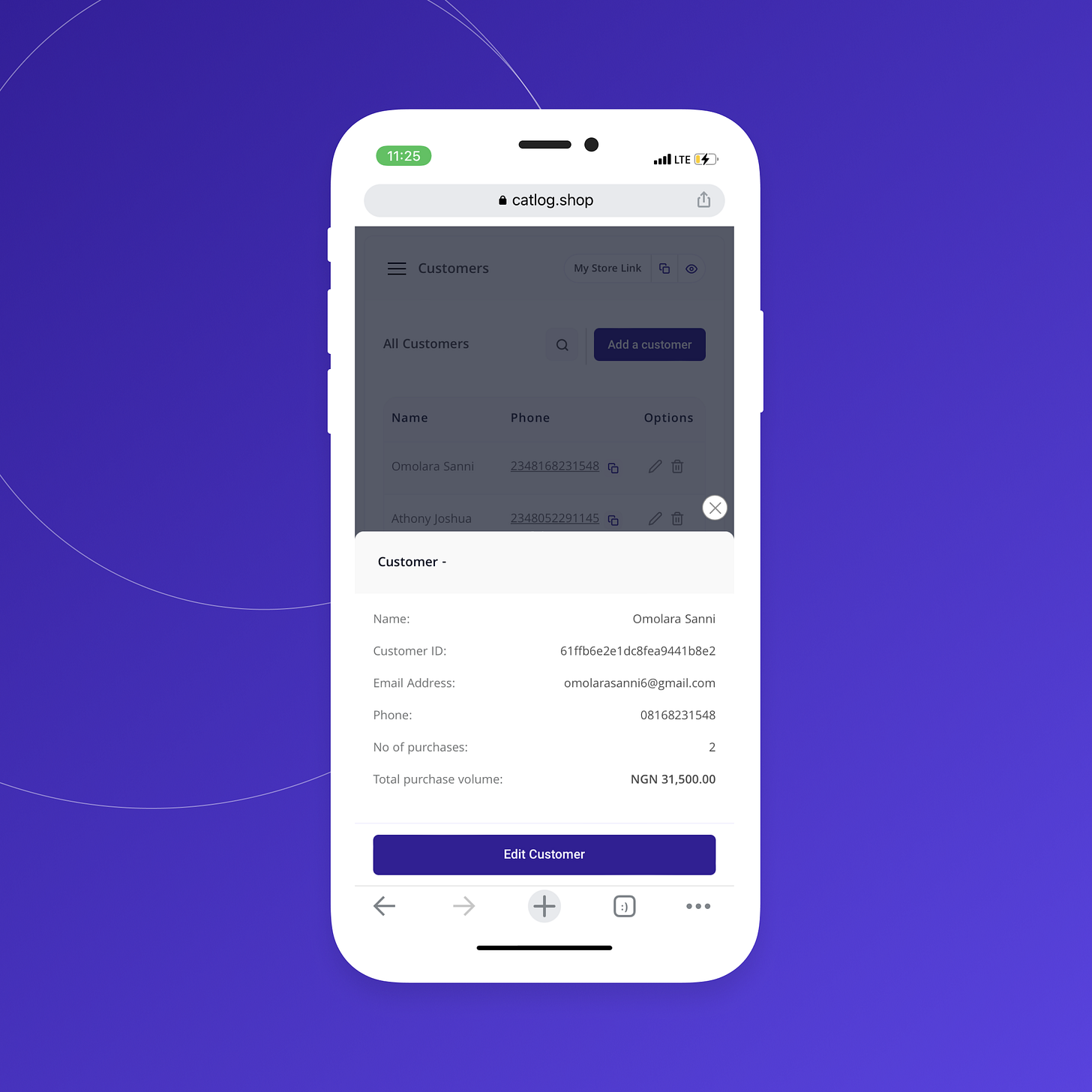 You can also edit the customer details by clicking on the edit button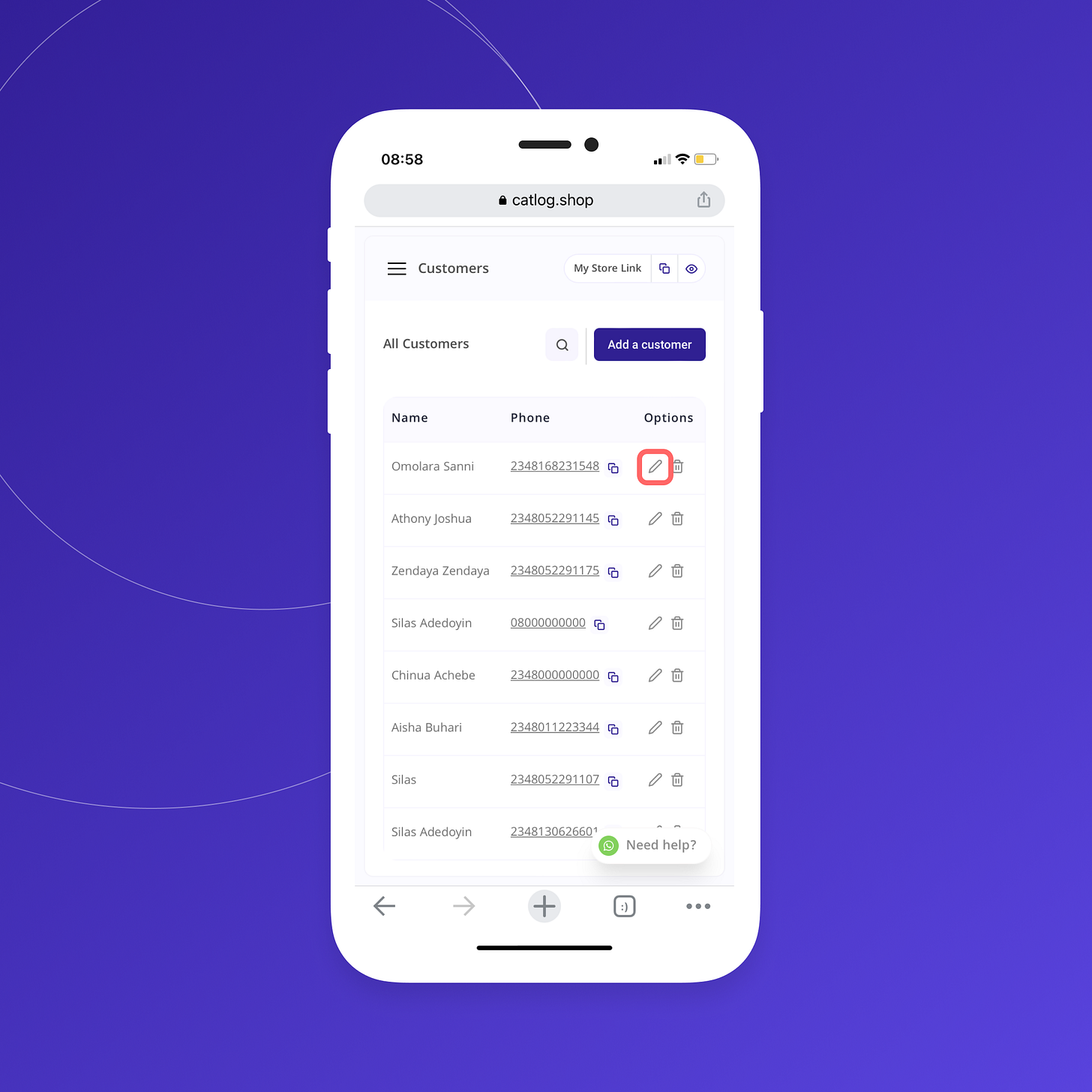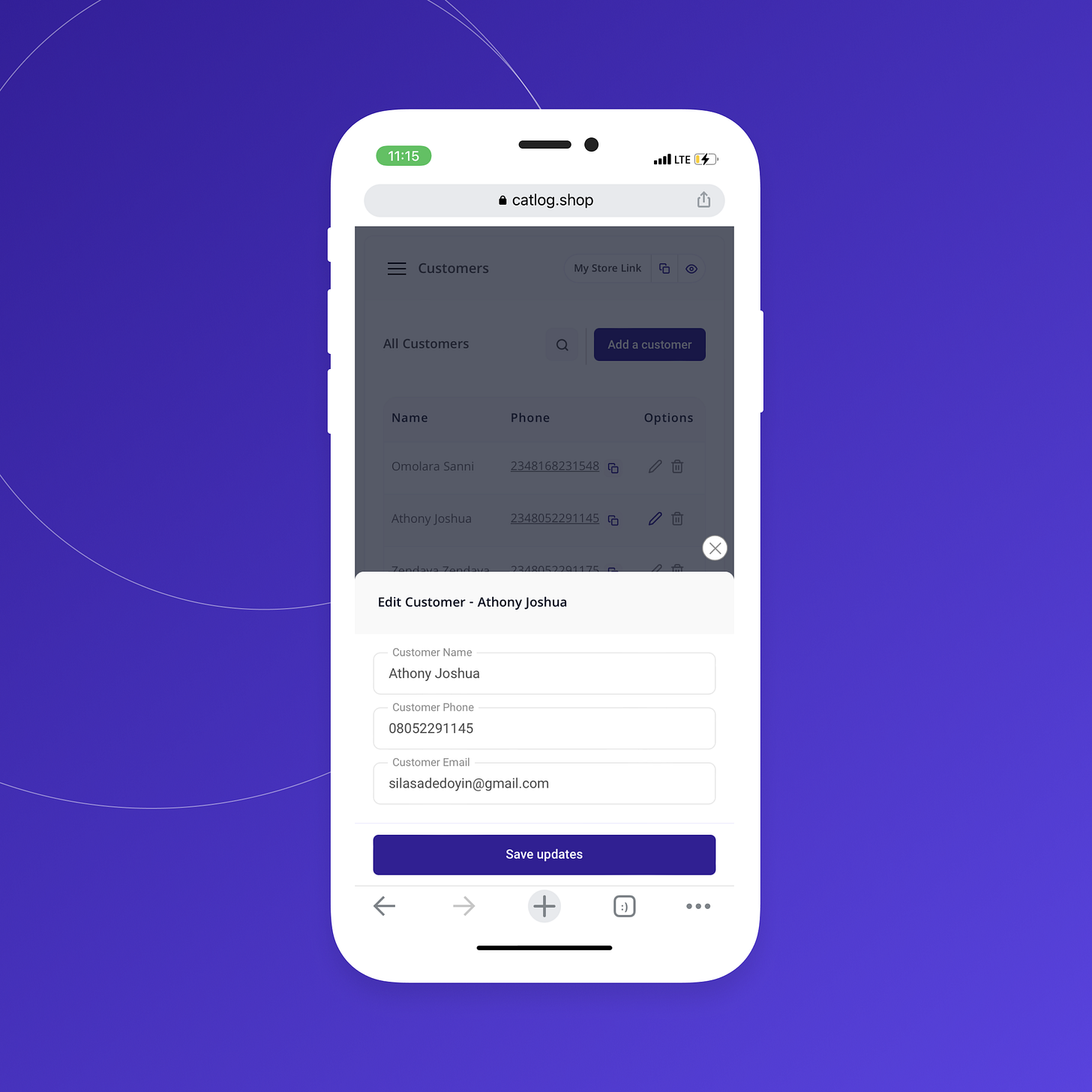 To manually add a customer click on the "add a customer" button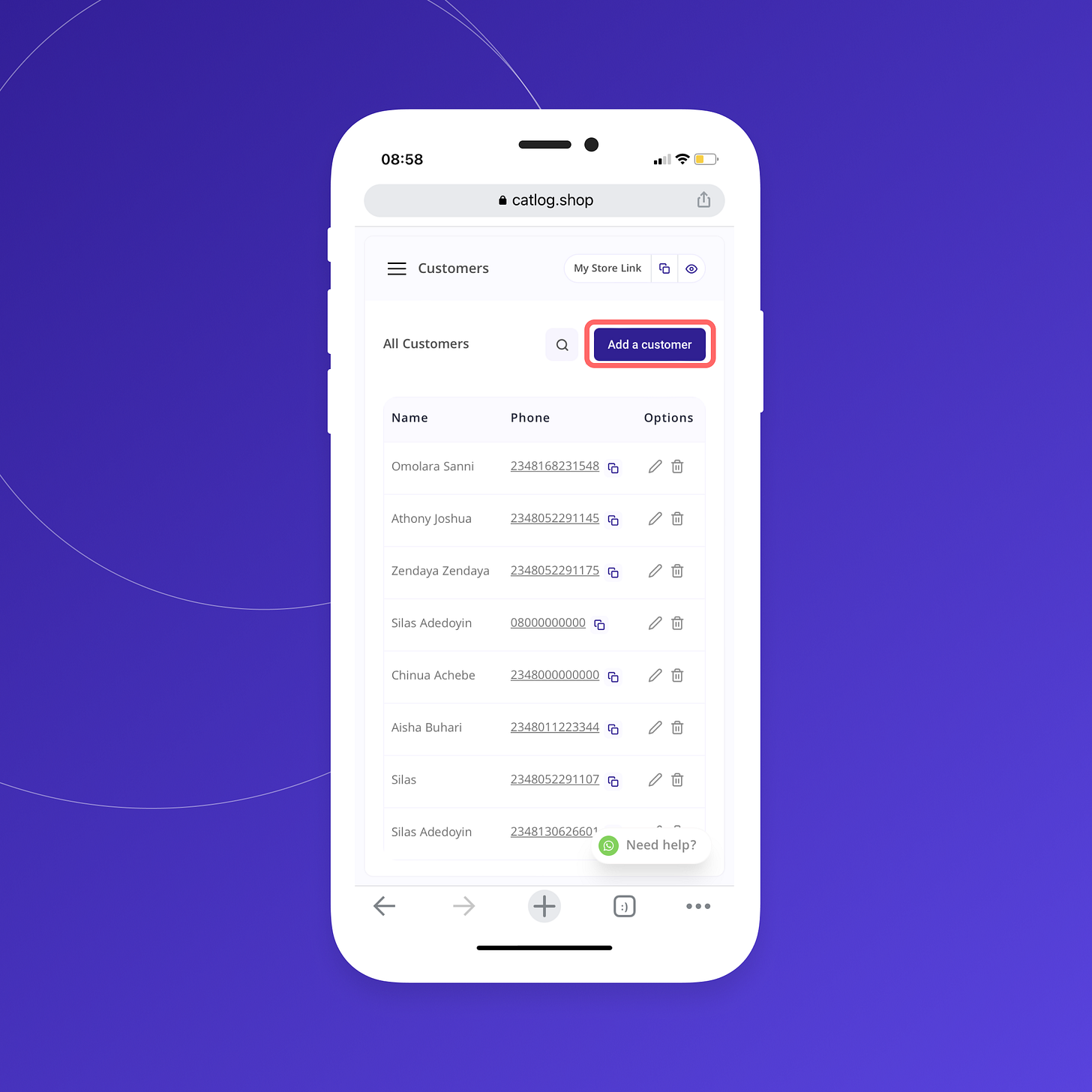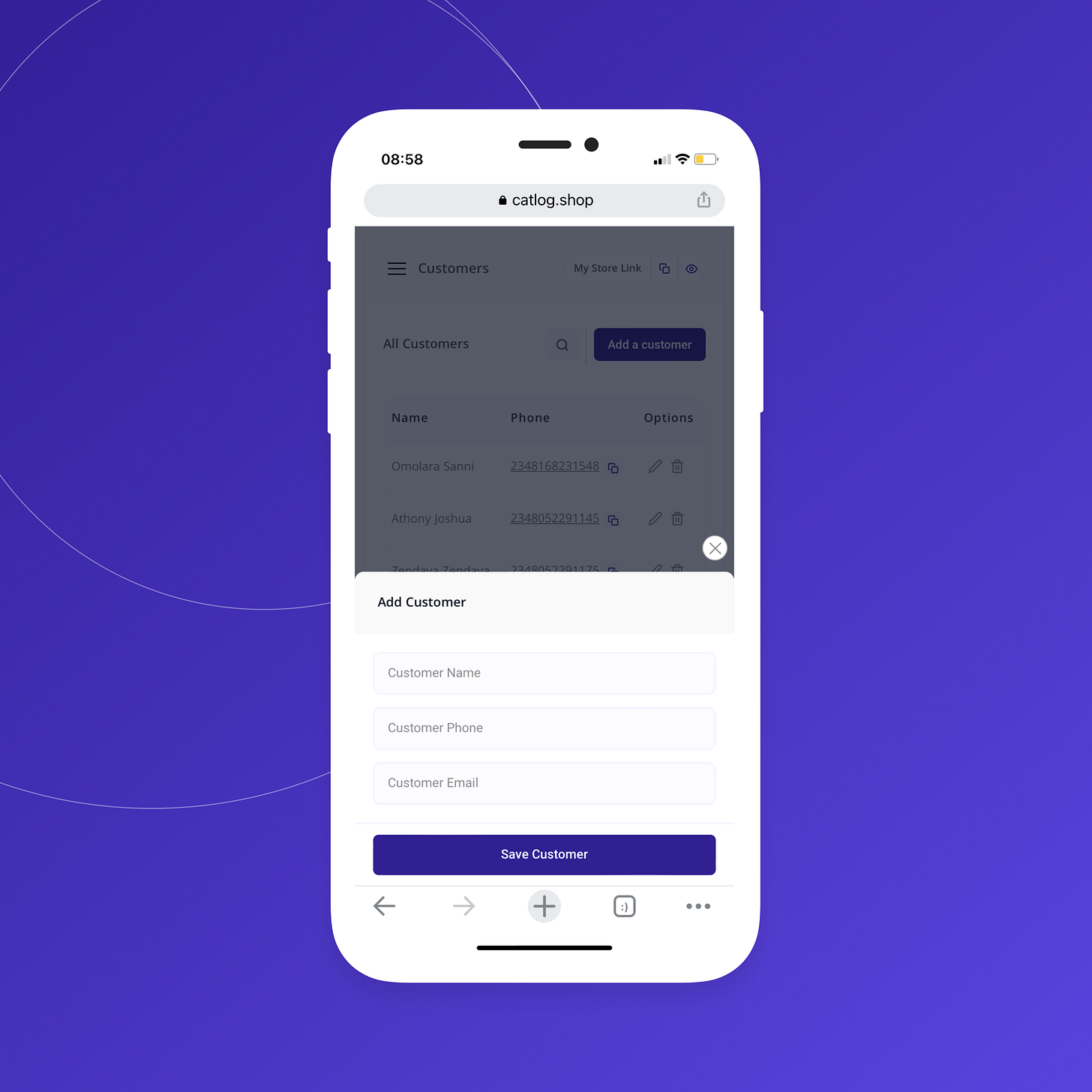 We hope that this feature makes it easier to manage your business and helps you make smarter decisions.
If you have any questions or need help, please send an email to holla@catlog.shop.
Like always we're rooting for you and your business 🚀