With competitors, it is important that customers get quick responses when they reach out to you or you risk losing them. However, it is understandable that you can't be available 24/7.
Despite this, customers would still like to know when you are available and when you are not. This assures them that they are not being ignored, hence the Opening and Closing hours feature on Catlog.
Like physical stores, Catlog sellers can now set opening and closing hours on their stores to let customers know when they are available to receive orders.
When your store is closed and customers reach out, Catlog generates a message that tells the customer you are not available and that you would respond at the opening hour you set on your store.
How to set opening and closing hours on your store
Log in to your account
Click the side navigation
Click "My store"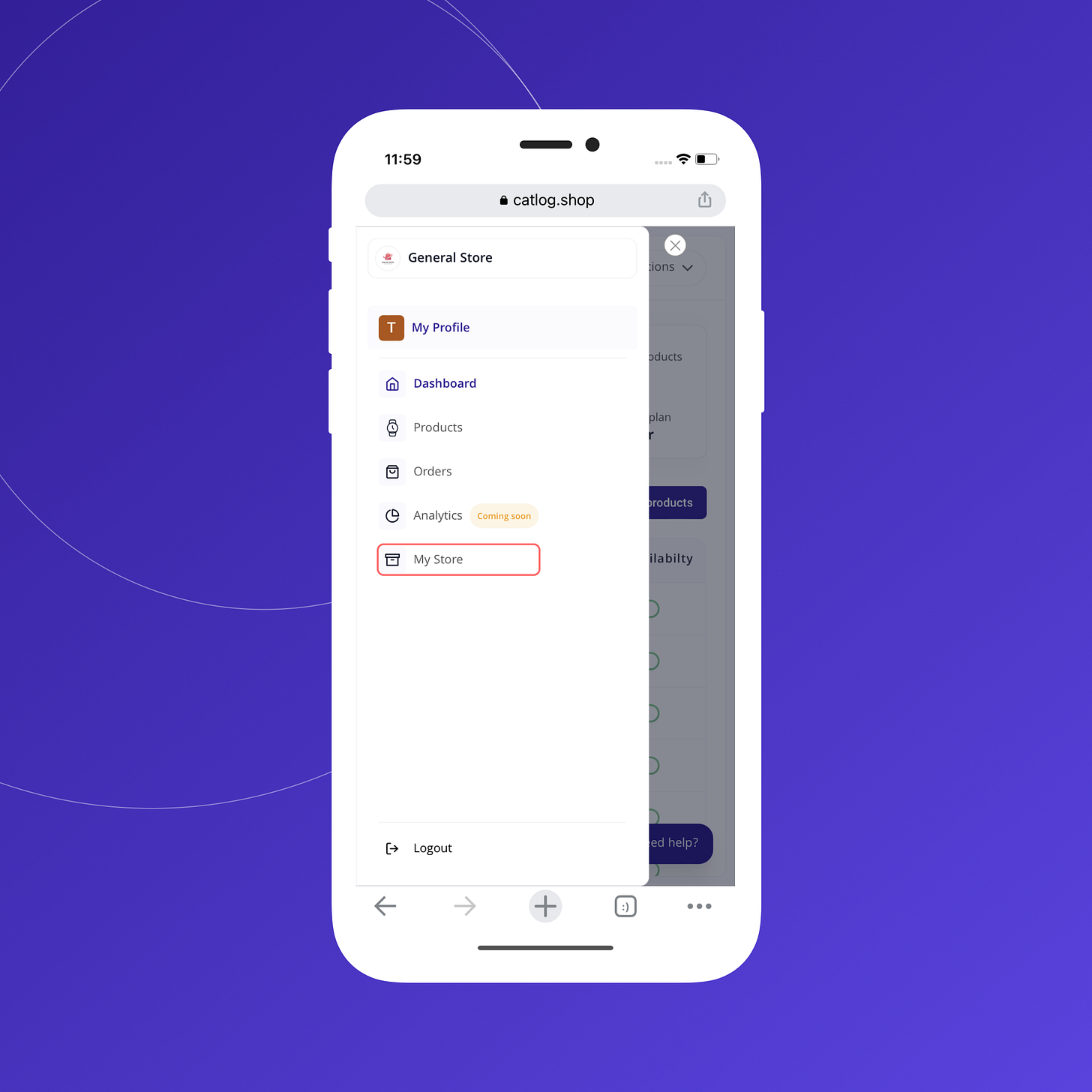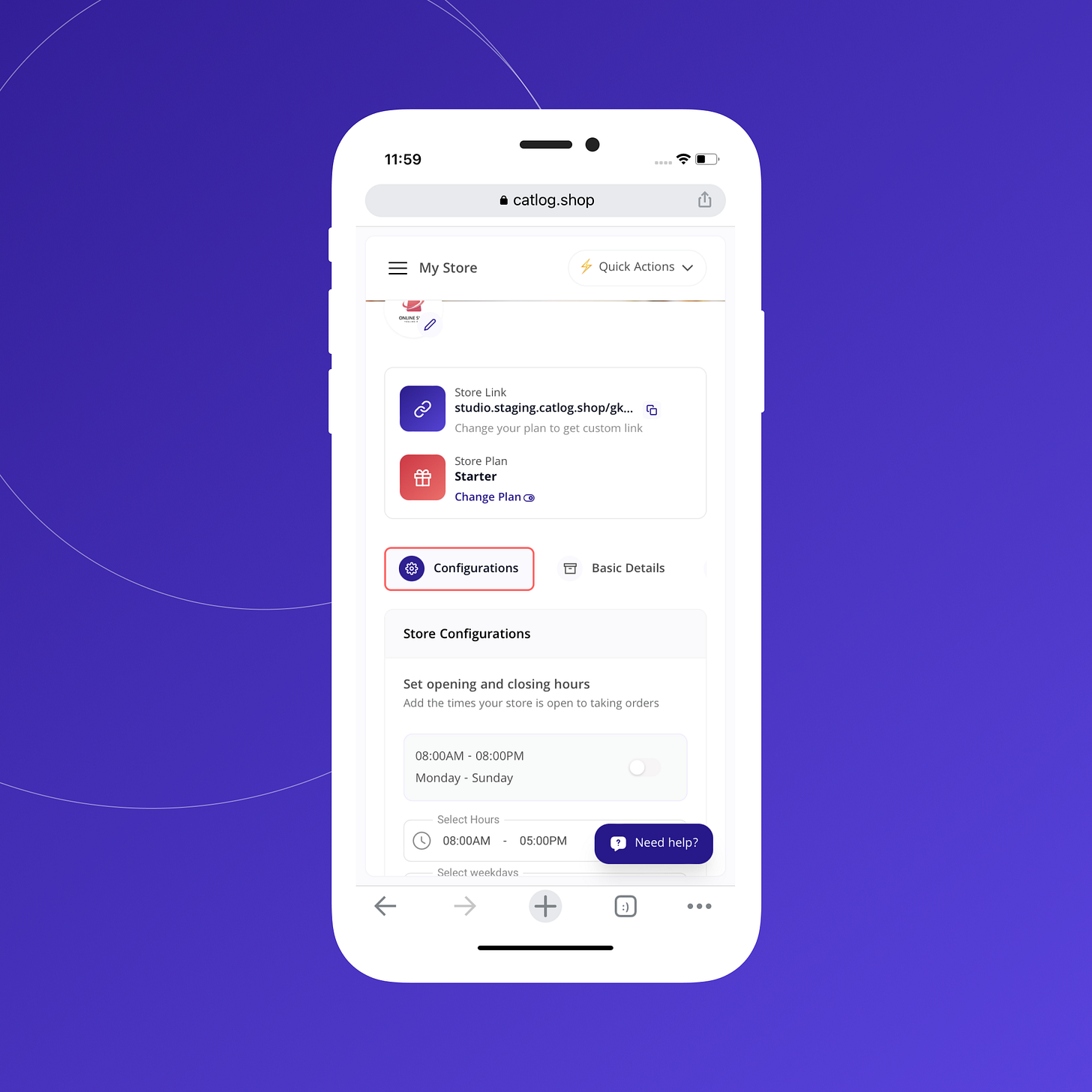 If you are available from 8 am to 8 pm every day, just toggle the switch. See the next step if your hours are different
Under "Select hours", change your opening and closing time and under "Select weekdays", select the days for that time.
If you have different hours for different days, say Sundays you open at 2 pm, you can click on add hours to set the hours specifically for that day.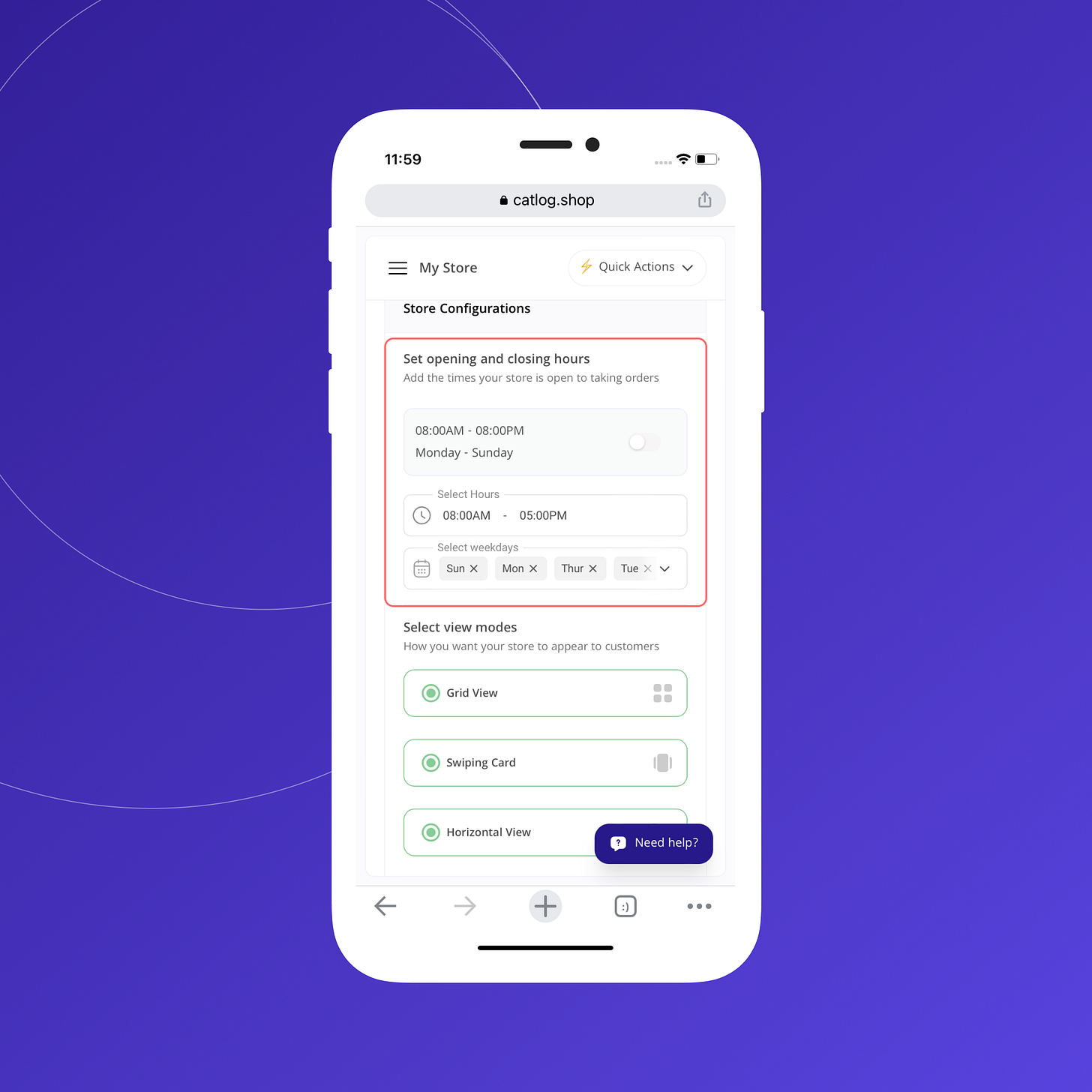 Click "Update configurations"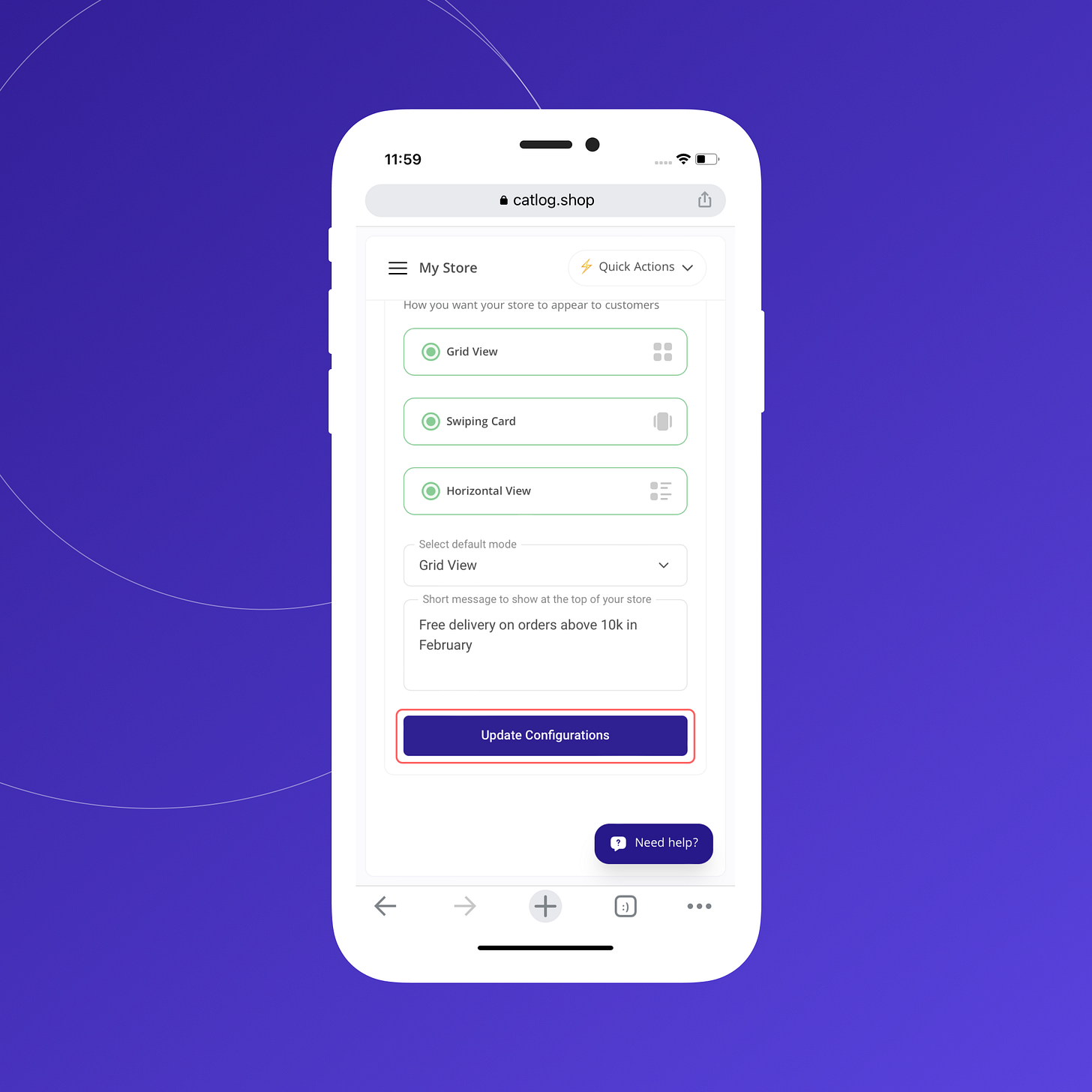 And that's it.
We hope that you love this feature as much as we loved building it. Got any questions?
Please reach out to us via email holla@catlog.shop