Business Tips
Preparing Your Business for Black Friday: A Step-by-Step Guide 💰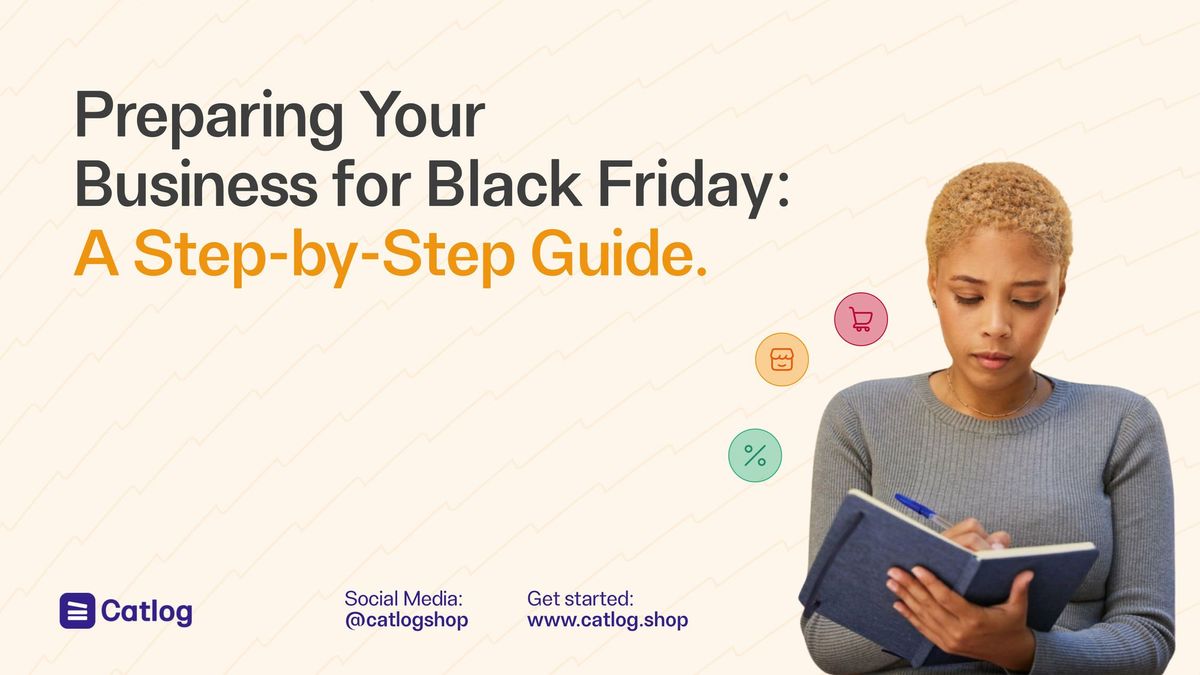 Every November, customers search for the best deals on items they've had their eyes on. Black Friday marks the start of the holiday shopping season and is really anticipated because of its amazing deals.
This year, Black Friday comes up on the 24th of November, this is a great opportunity for you to boost your sales and make new customers. To ensure your business makes the most of this opportunity, you need a well-thought-out marketing strategy and a creative campaign that sets you apart from the competition.
In this guide, we will provide you with practical tips and campaign ideas to help make your Black Friday a big success.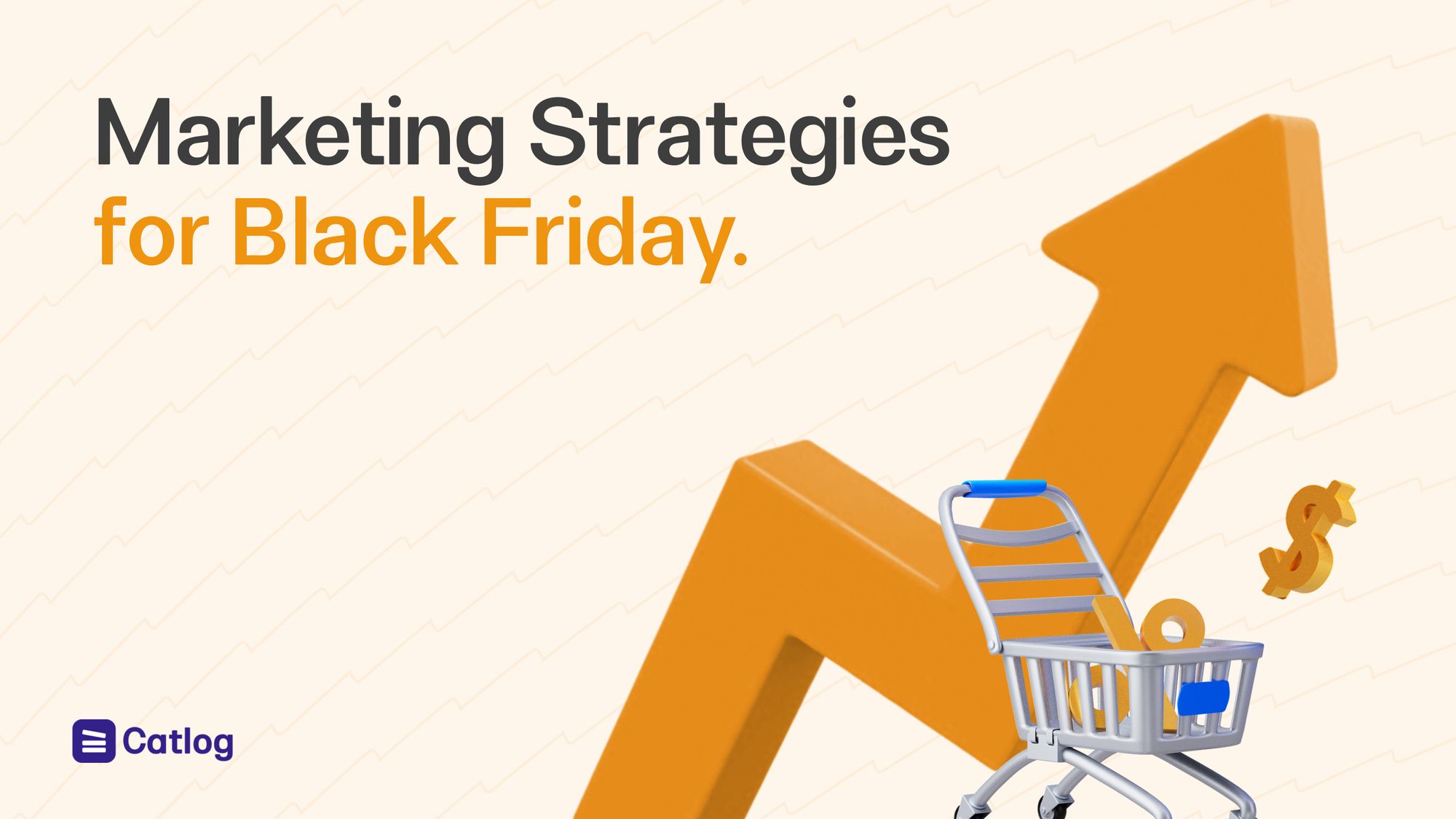 Marketing Strategies for Black Friday
Plan Ahead: You should start preparing for Black Friday in advance. Define your goals and the deals you want to offer. To ensure everything is in place before the big day, planning should commence in late September or early October.
Checking Inventory: After planning and deciding on your strategy, you should make sure to check your goods available and purchase more products if need be. Start taking product photography and design a banner for your social media marketing.
Website Optimization: Ensure your website/ online store is ready and easy to use. Most Black Friday shoppers use smartphones to browse and make purchases; so a smooth experience can significantly impact your sales. You can create an easy-to-use store on Catlog to give your customers a smooth shopping experience.
Social Media and Content Marketing: Create visually appealing posts and stories content related to Black Friday to engage your audience. Promote your content across your social media channels to drive organic traffic to your website using discounts and coupons.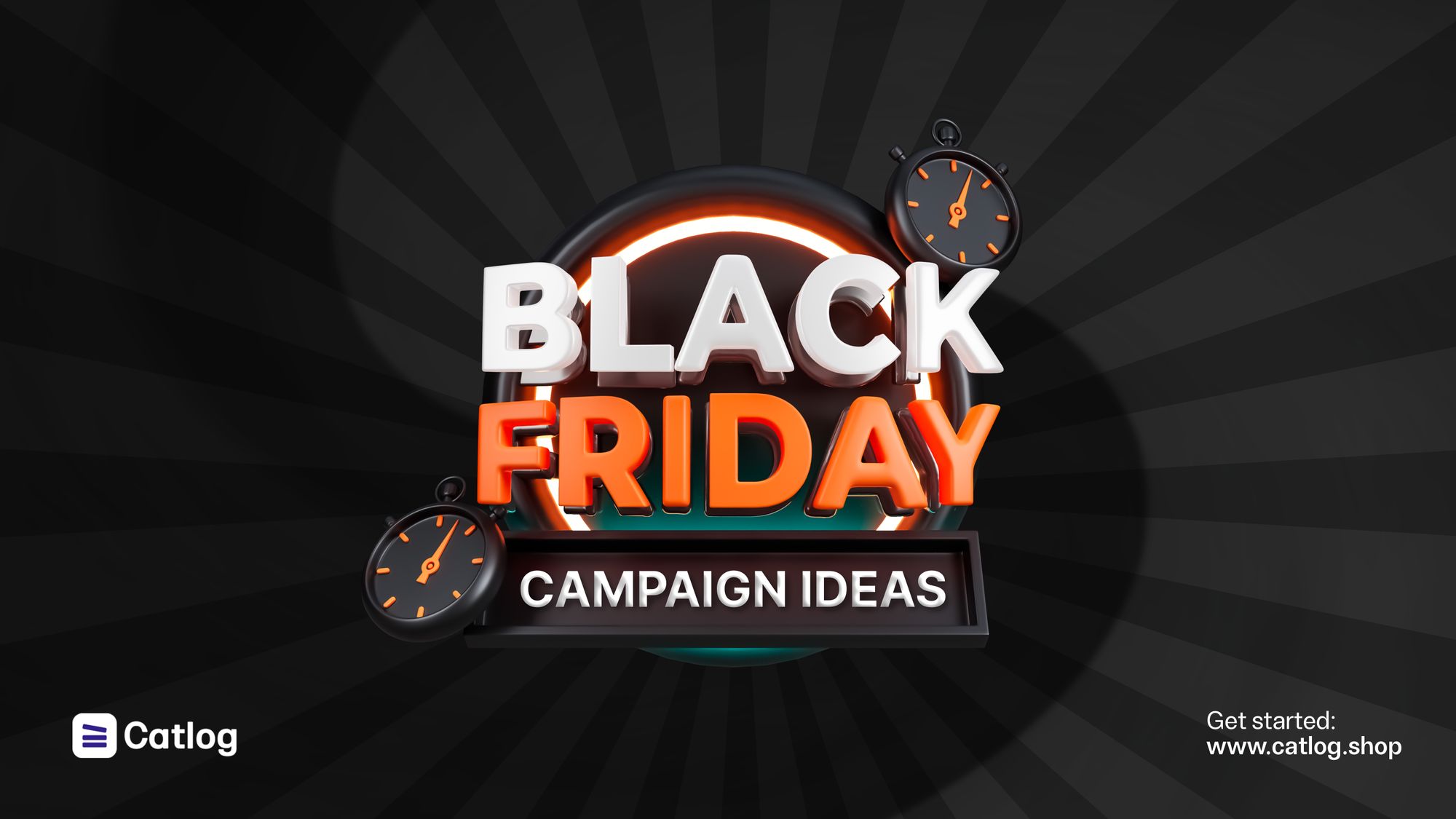 Black Friday Campaign Ideas
Early Bird Specials: Offer exclusive early bird deals to encourage customers to shop with you before the big rush. Promote these offers as limited-time opportunities to create a sense of urgency.
Bundle Deals: Package complementary products together and offer them at a discounted rate. This strategy encourages customers to buy more while feeling like they're getting a great deal.
Loyalty Rewards: Reward your loyal customers with special discounts or early access to your Black Friday deals. This not only shows appreciation but also fosters brand loyalty.
Free Shipping: Consider offering free shipping on Black Friday. Shipping costs can be a major deterrent for online shoppers, and this incentive can help drive more sales.
BOGO (Buy One, Get One): Run a "Buy One, Get One" promotion, where customers receive a second item at a discounted or even free rate when they purchase one. This strategy can entice customers to spend more.
Limited Stock Alerts: Highlight products with limited stock availability. Mention how many items are left or use phrases like "While supplies last." This creates a sense of urgency and encourages faster purchases.
Social Proof: Display reviews, testimonials, and user-generated content to build trust with potential customers. Positive feedback can help alleviate any doubts and boost sales.
To run a successful  Black Friday sale, you also need to have a storefront that can handle the traffic. You can create a store to easily set your discounts in 1 minute on Catlog.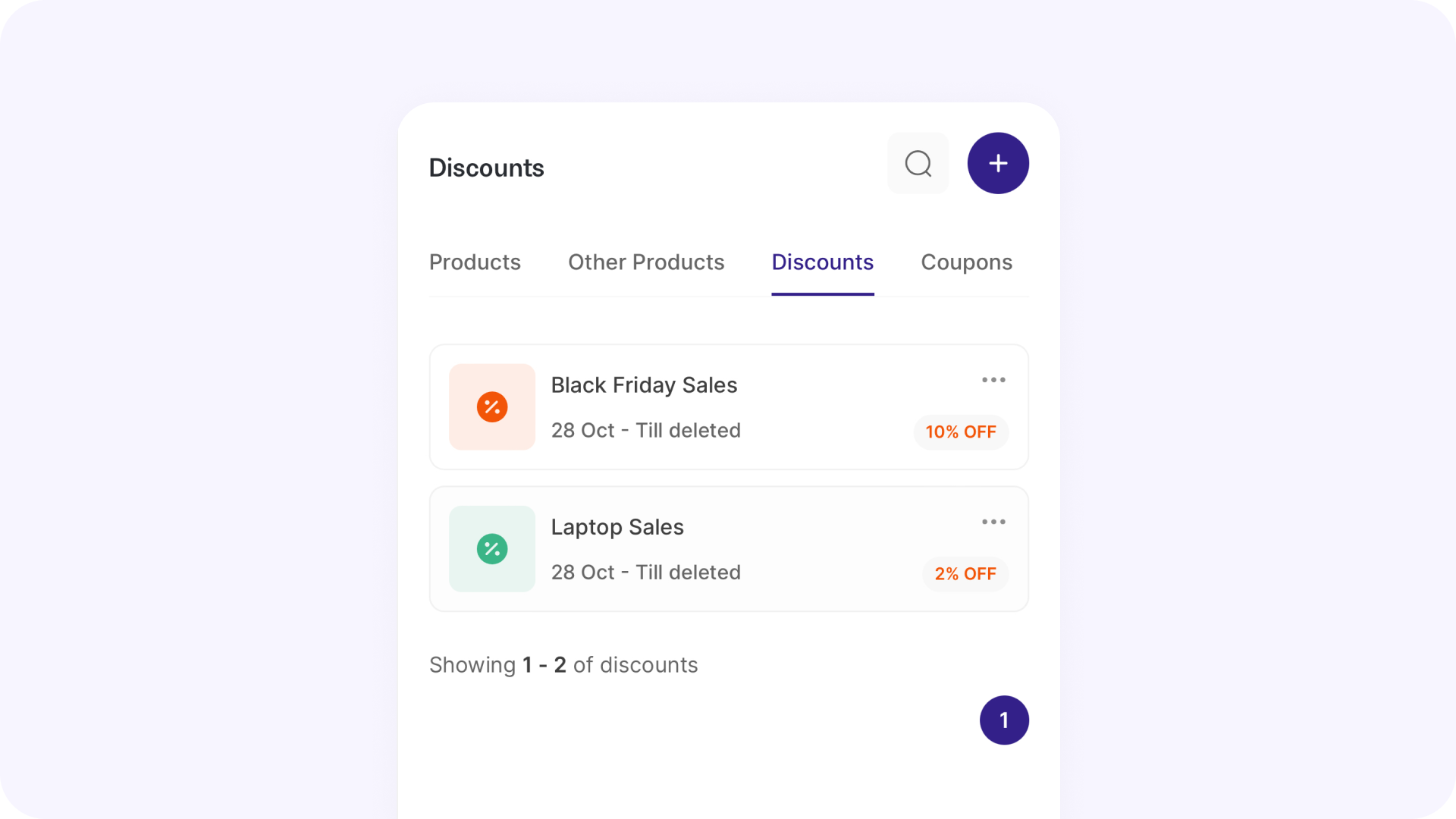 How to set a Black Friday Discount on your Catlog store:
Log in to your account and click on the dashboard at the top right
Click the Products drop-down and select Discounts
Enter the discount label (e.g., BLACKFRIDAYSALES).
Input discount details including the percentage, maximum value, discount duration, etc, and save.
That's it! You're now ready to kickstart your Black Friday sales with the discounts created on your store.
---
Remember that Black Friday is not only about attracting new customers but also about retaining existing ones and fostering brand loyalty.
After Black Friday, your engagement shouldn't stop. Post-event, you should send thank-you messages to your customers. Additionally, recommend related products to customers based on their Black Friday purchases to encourage them to return for more.
To help you get ready for Black Friday, we've made a simple checklist. Download it now and be all set for the big shopping day.
Black Friday is an incredible opportunity for businesses to increase sales and boost profits. By implementing these marketing strategies and campaign ideas, you can position your business for success.