How To's
How customers buy from you with your Catlog store link 🔗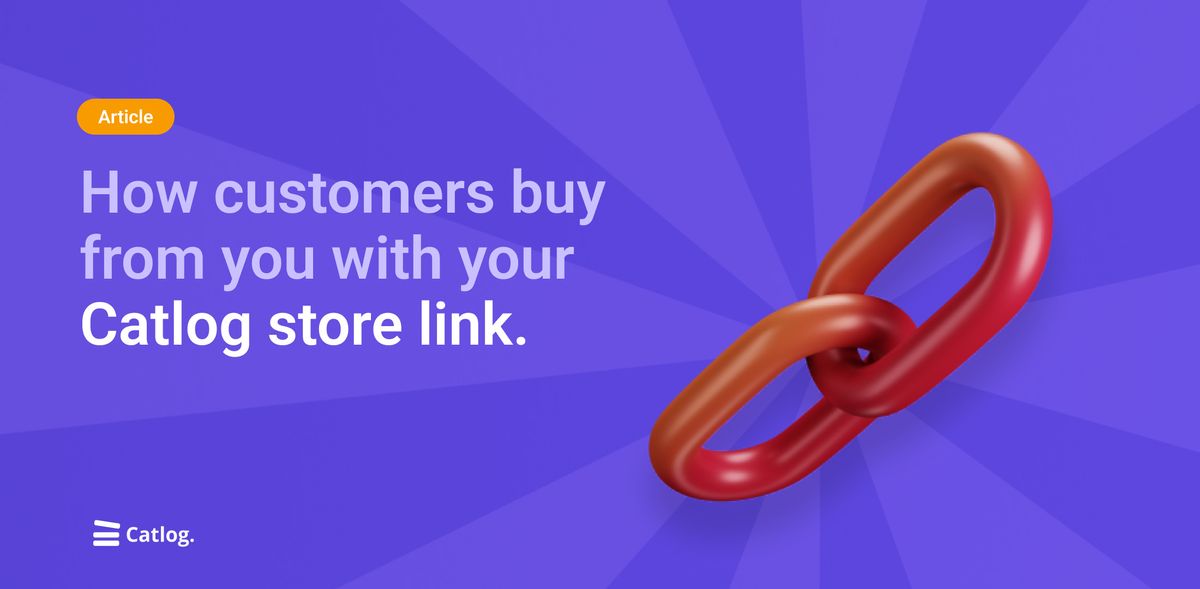 Catlog helps you simplify the way you receive and manage orders.

When you create a store & add your products - You get a link you can share with customers.
How do customers buy from you?
Previously, customers would reach out in the DM or WhatsApp and the back and forth on prices, and options available would begin, you even send them 50 or more pictures without any guarantee that they would buy from you.
Now that you've set up your Catlog store, you don't have to do all of that. Add your store link to your bio and send it to customers when they reach out and request to see pictures of products available. But don't just send it and leave it at that, explain how they would use the link and let them know it's a lot easier, even better if you offer discounts to those that buy from the store. Read about how to create discounts and coupons here
See the example of how one of our sellers sends her link to customers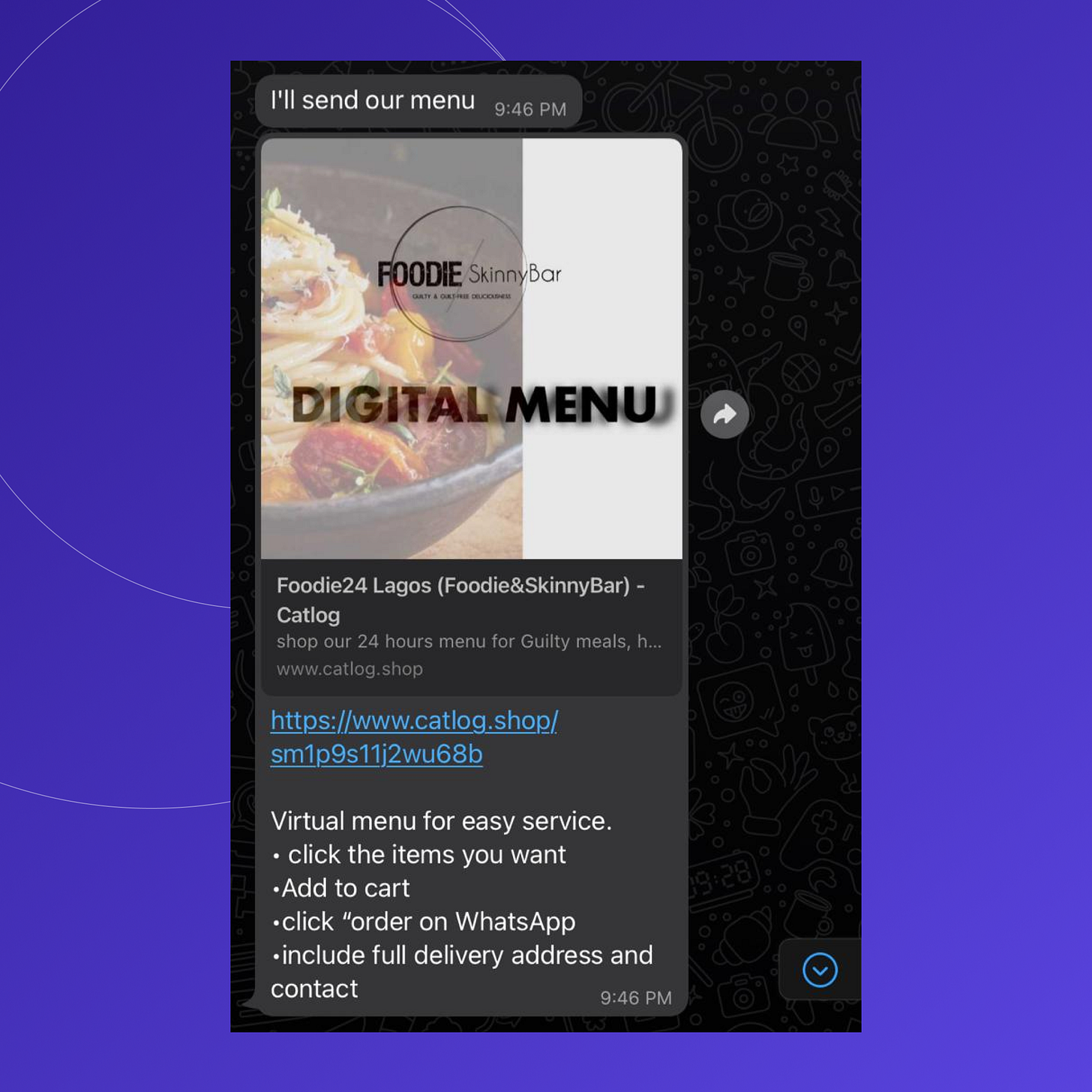 When customers click your store link, they see all the products you have in stock, and they do these;
Add what they want to cart by clicking the yellow plus button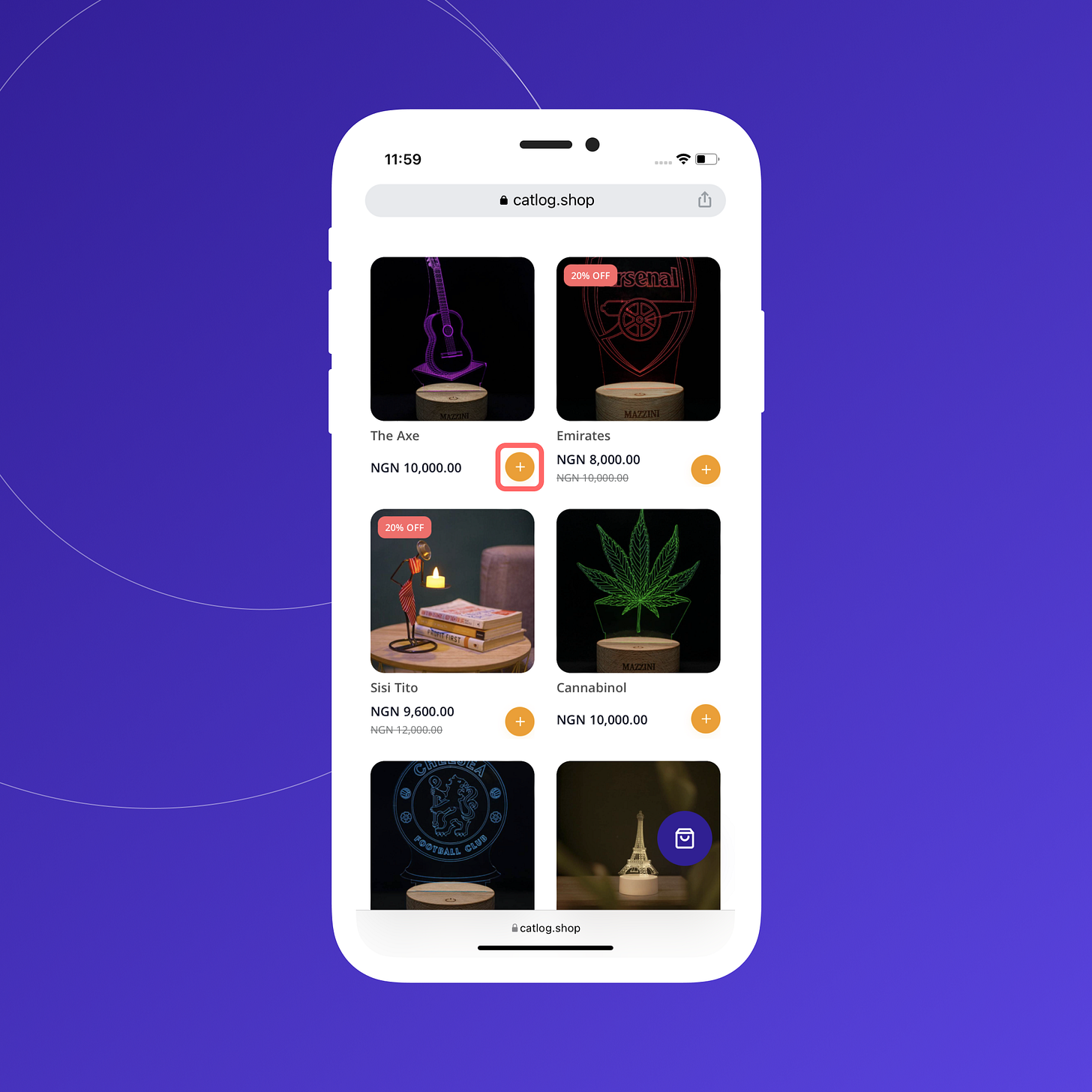 Click the purple cart button and click "Buy on WhatsApp"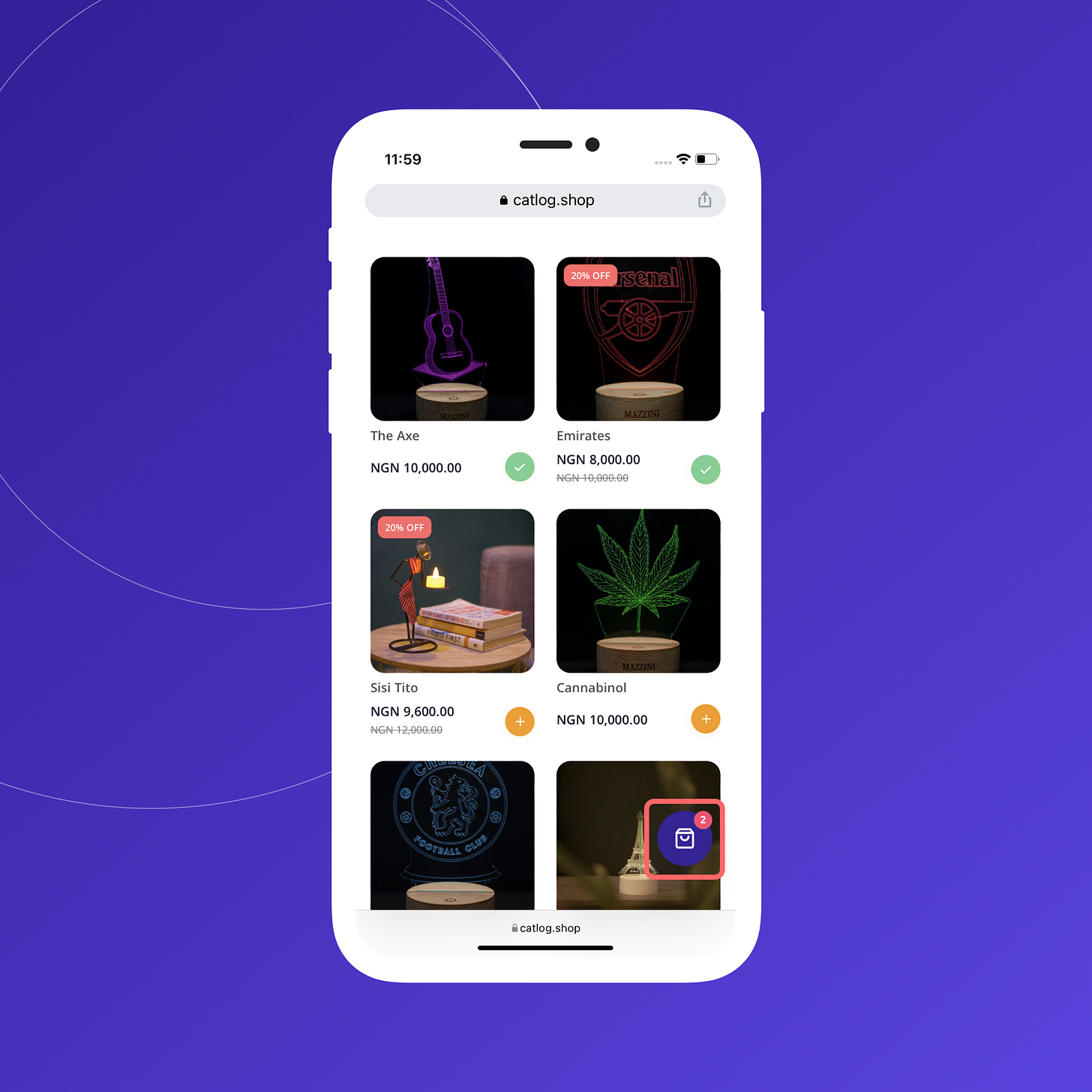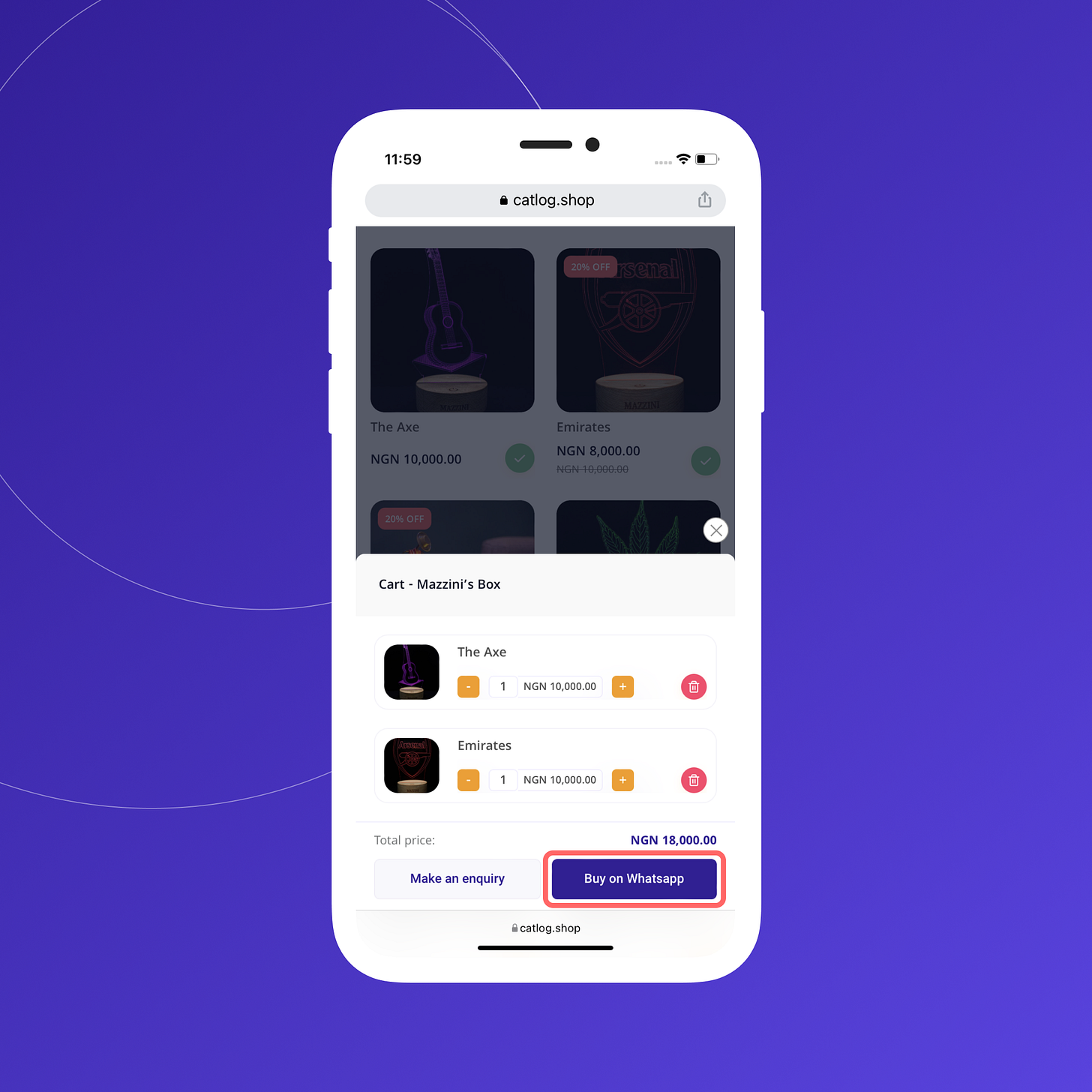 Type in a coupon code if they have one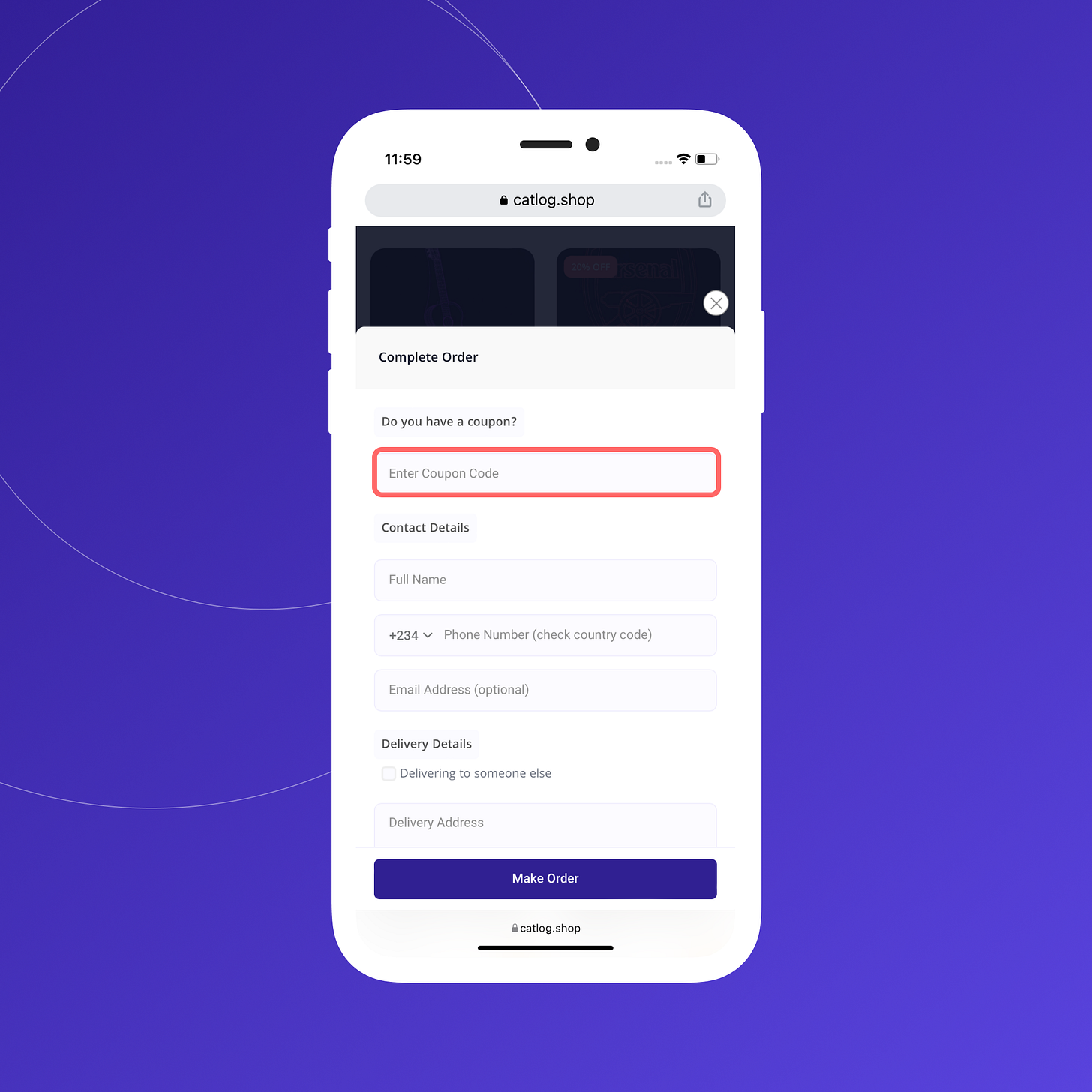 Fill in their name, phone number email address, and delivery details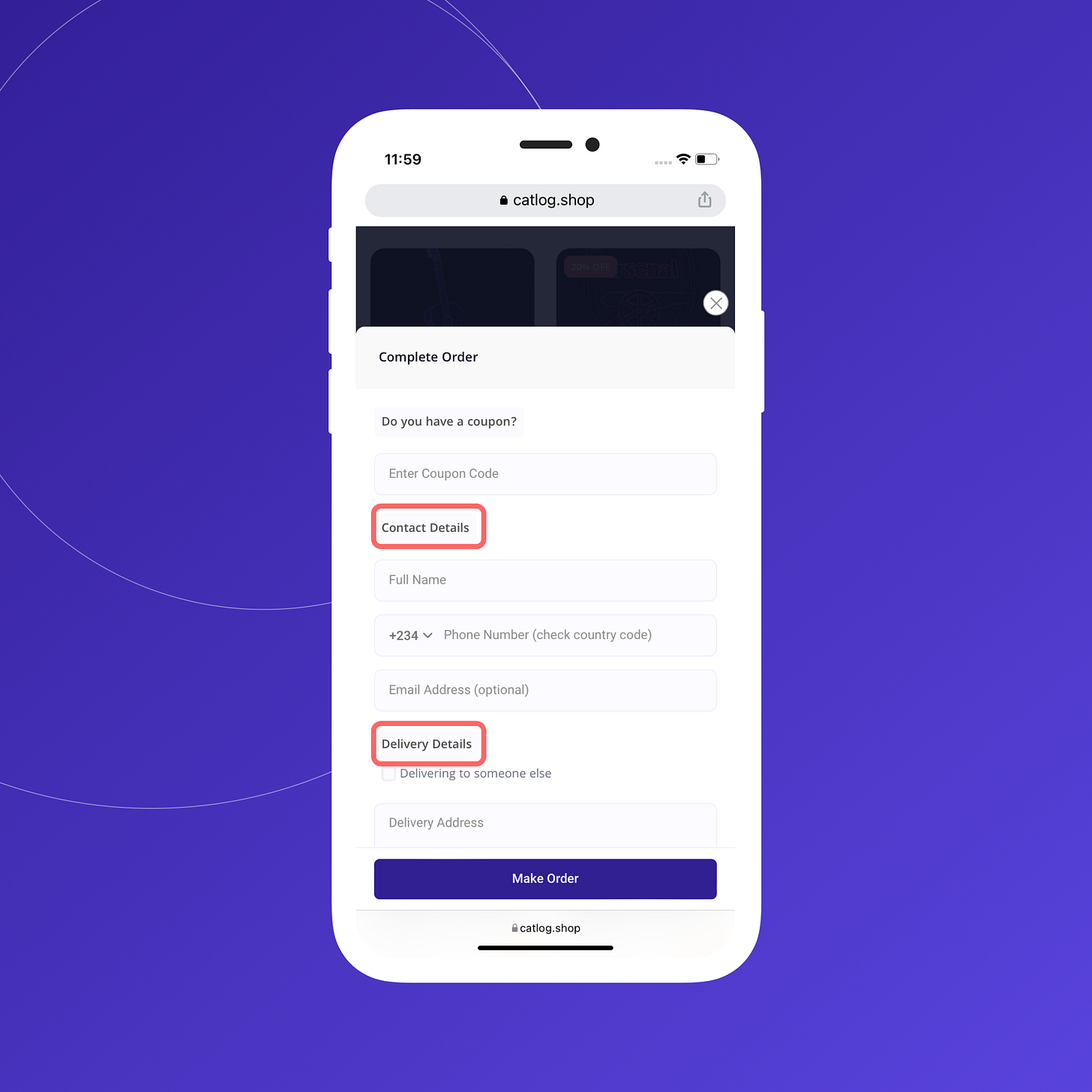 Click "Make order"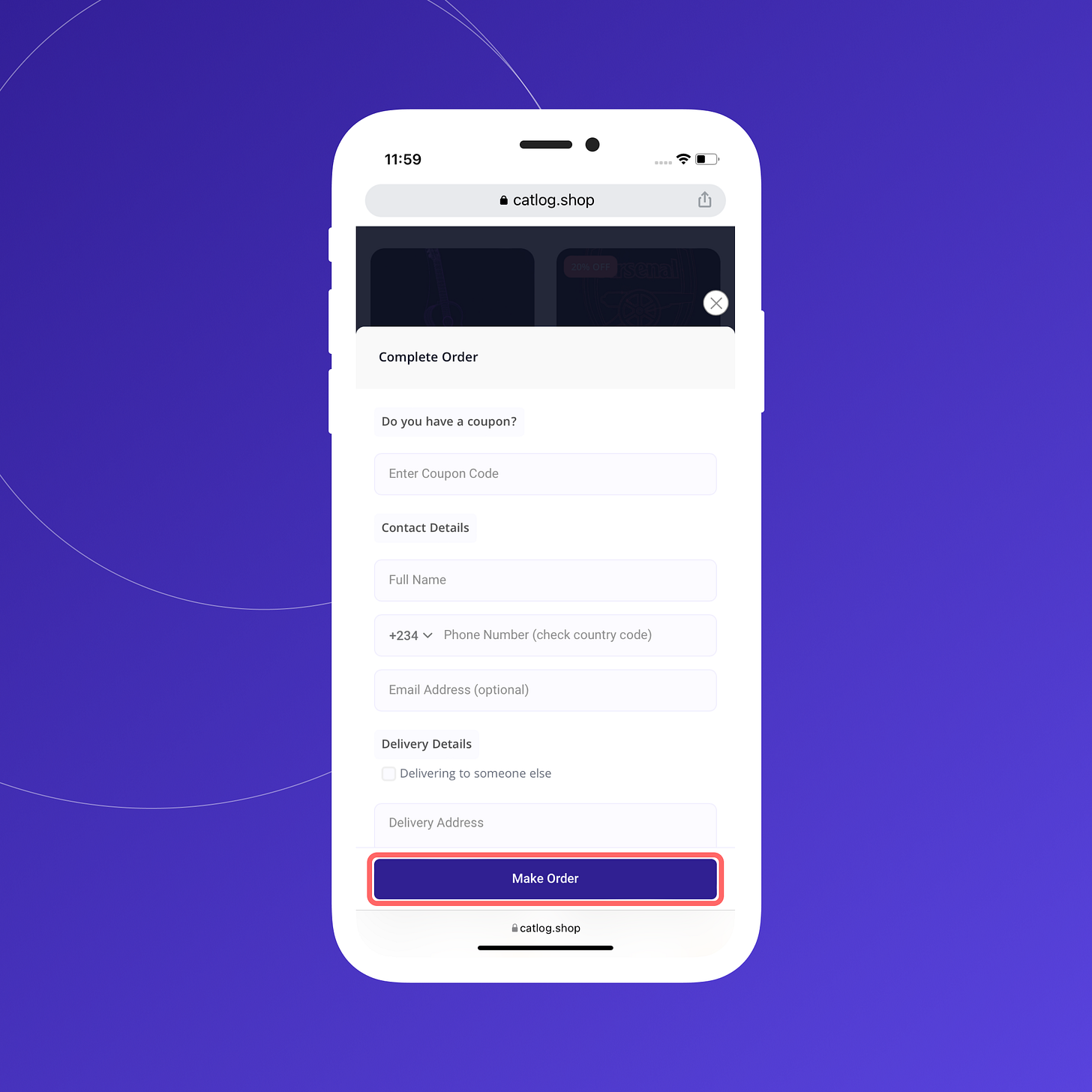 Click "Send order"