How To's
How to pay for your subscriptions 💳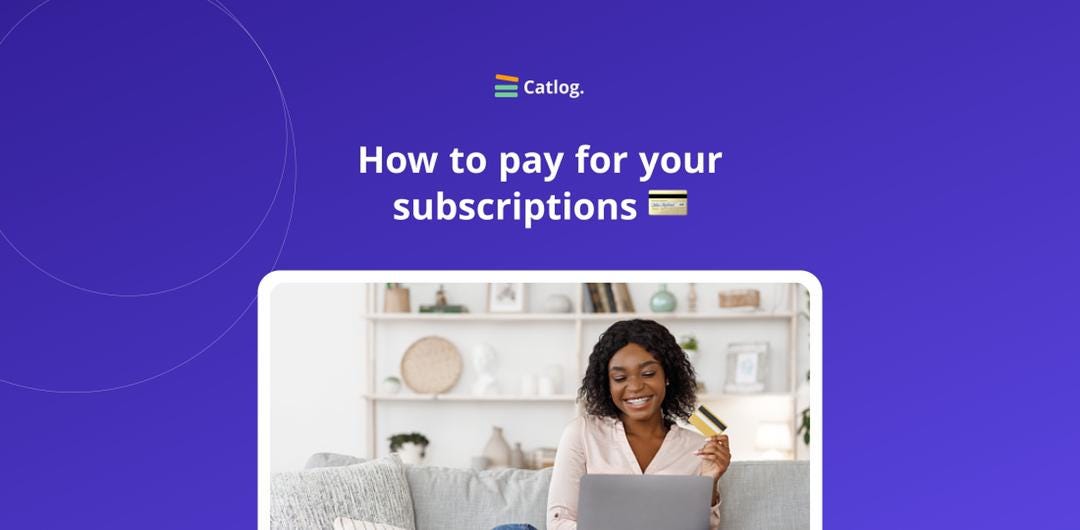 There are currently two subscription plans for sellers on Catlog. The Starter and Basic plan. The Starter plan is completely free but you can only upload 10 products and you get a link you can share.
The Basic plan costs 900 Naira per month and you get the 1st month free. As a Basic plan subscriber, you get these benefits:
Upload up to 100 products
A custom store link
SEO optimization
This guide is intended for Basic plan subscribers who wish to renew their subscription and those on Starter plans who wish to upgrade to Basic.
How to renew your subscription
As a basic plan user, whenever your subscription is due for renewal, you will be notified via email and also on your store dashboard with a message that says "Your subscription has expired.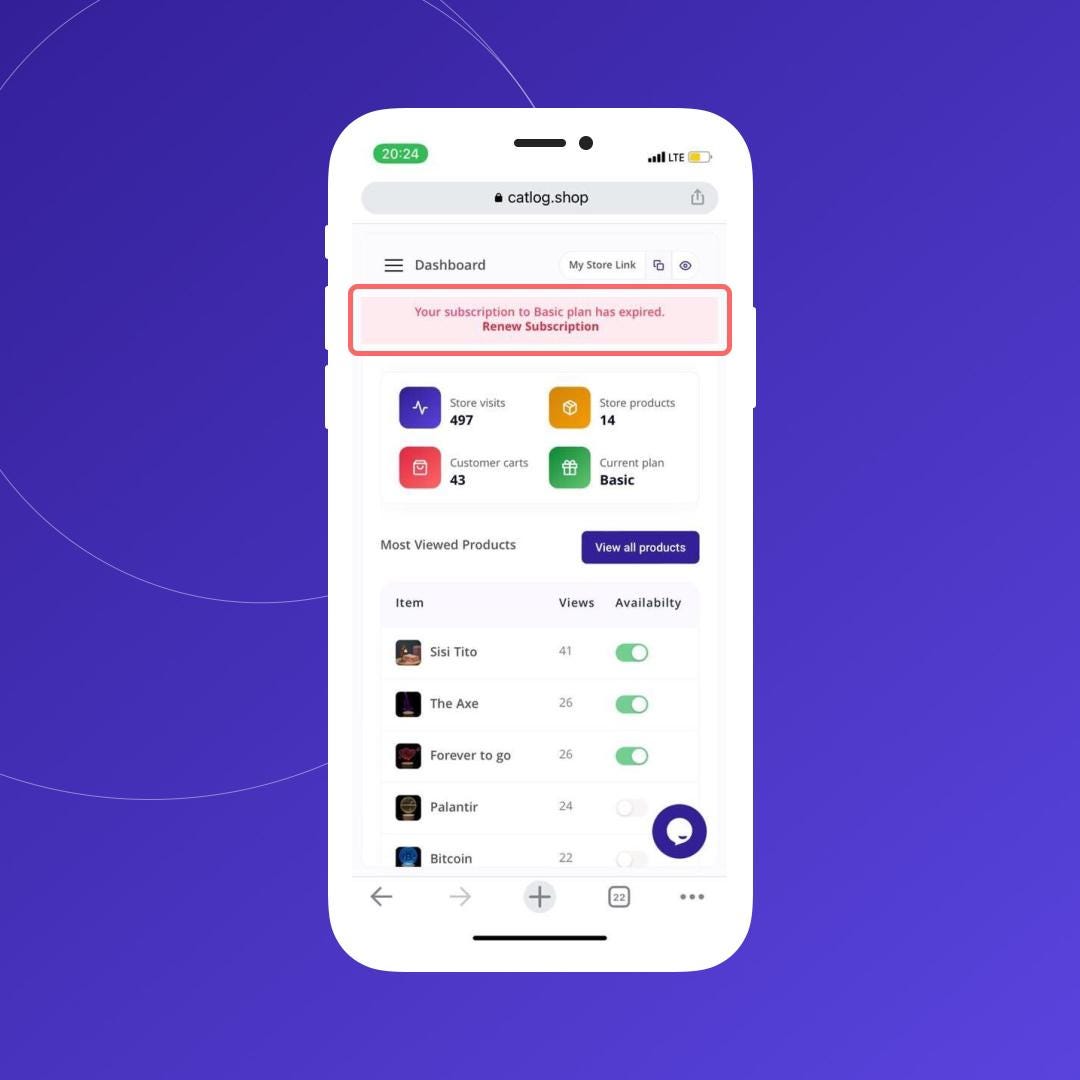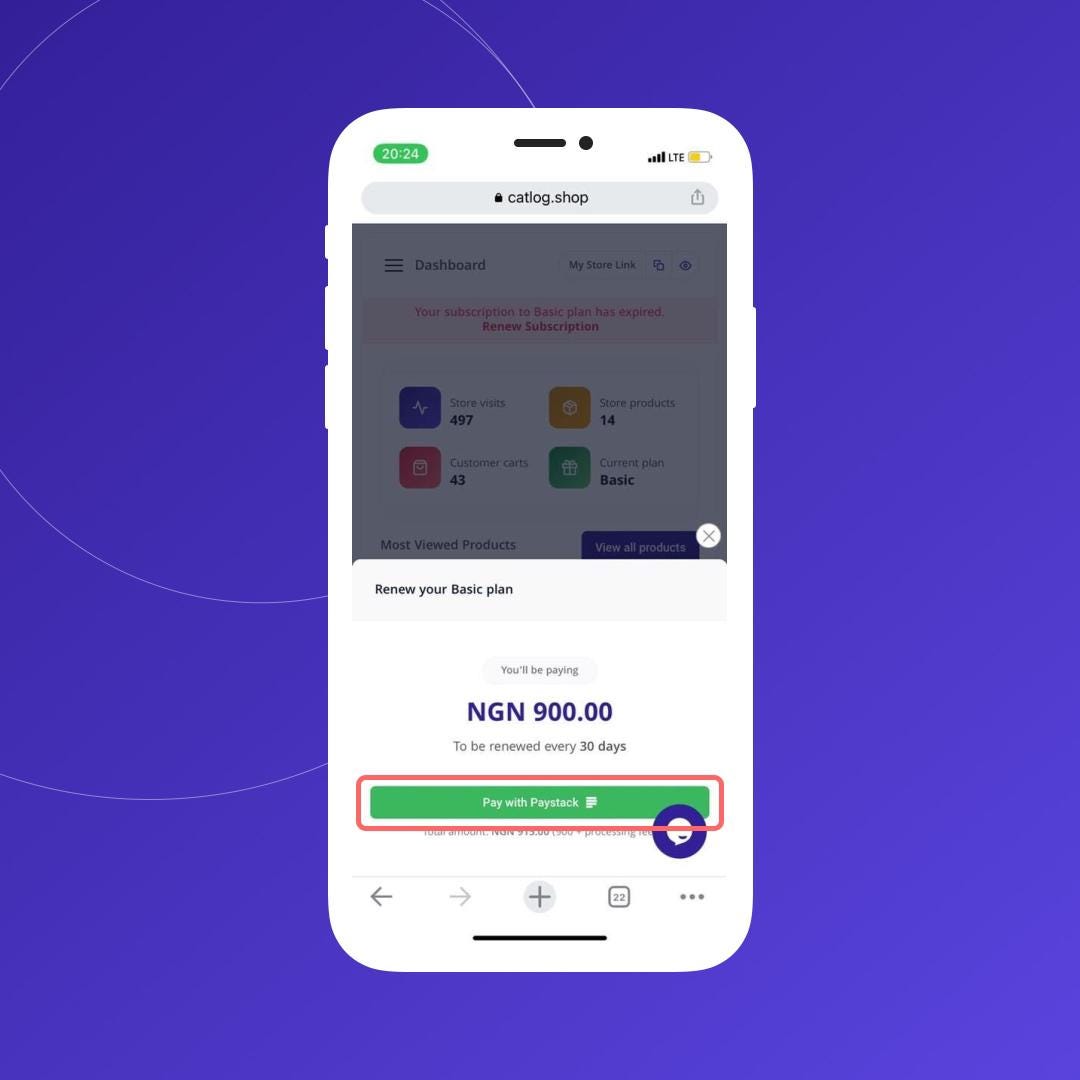 You have up to 5 payment options to choose from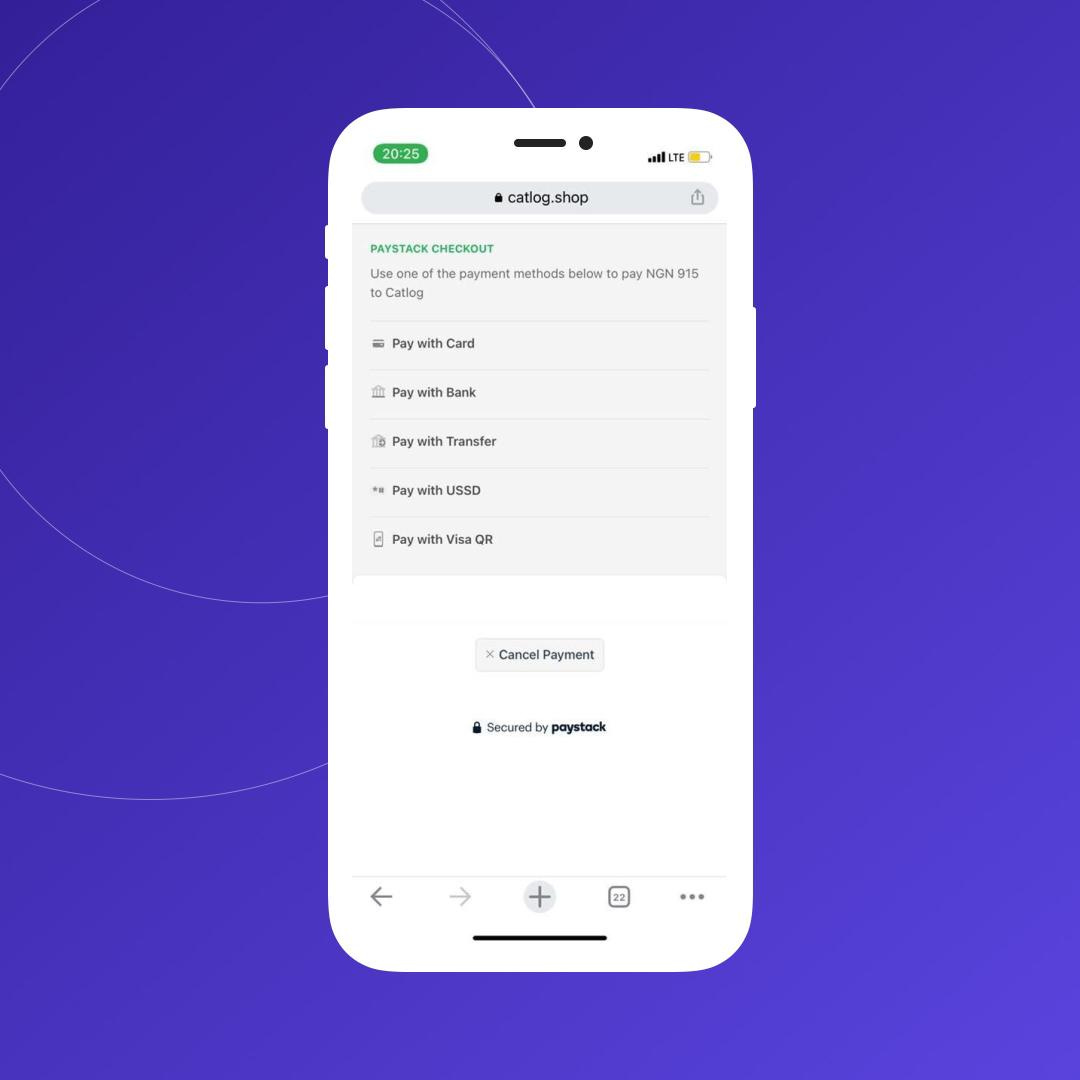 Your subscription is renewed immediately after payment is made, and you can continue to enjoy Basic plan benefits.
How to upgrade from Starter to Basic plan
Log in to your store
Open side navigation and go to My store
Click Change plan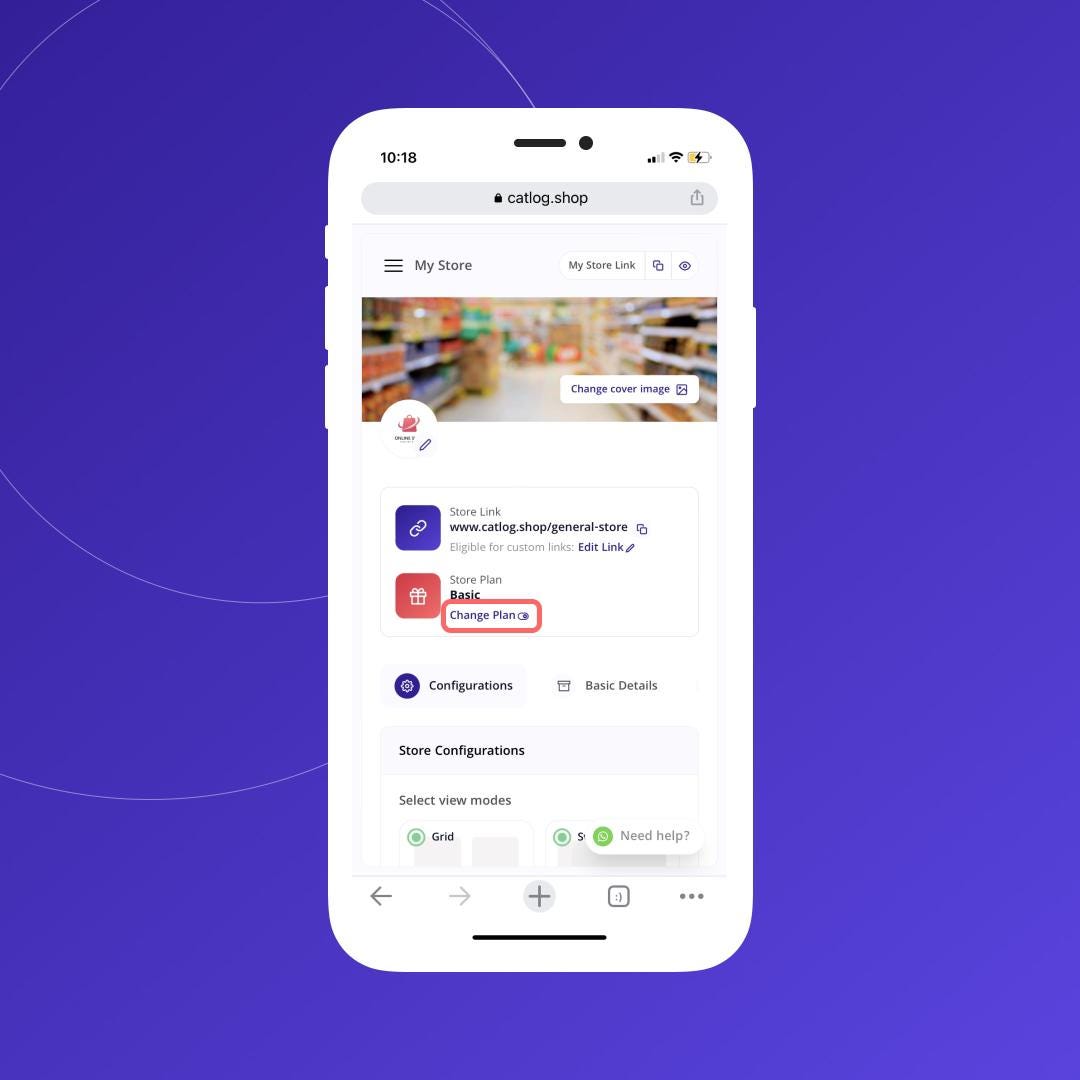 Select the Basic plan and click Change my plan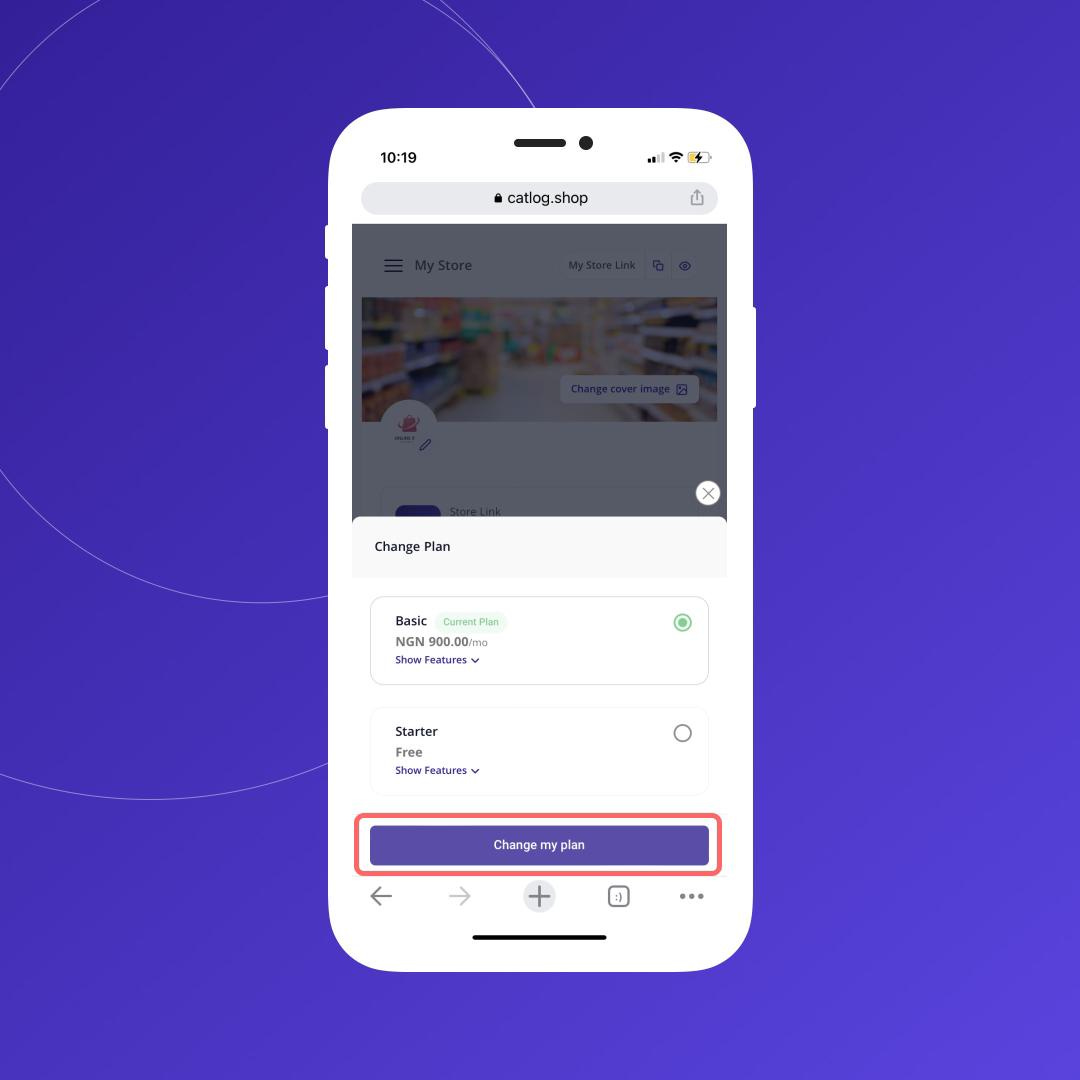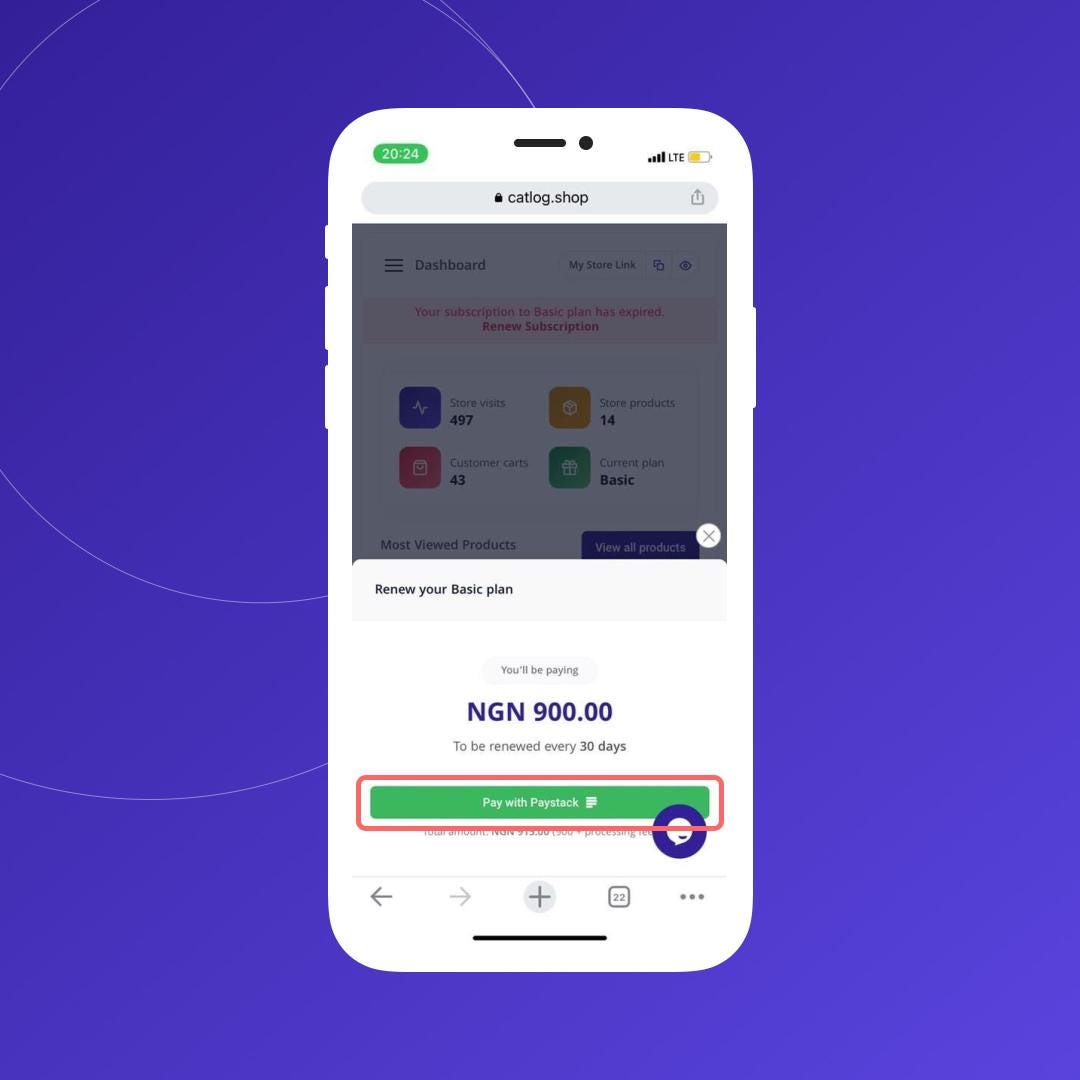 You have up to 5 payment options to choose from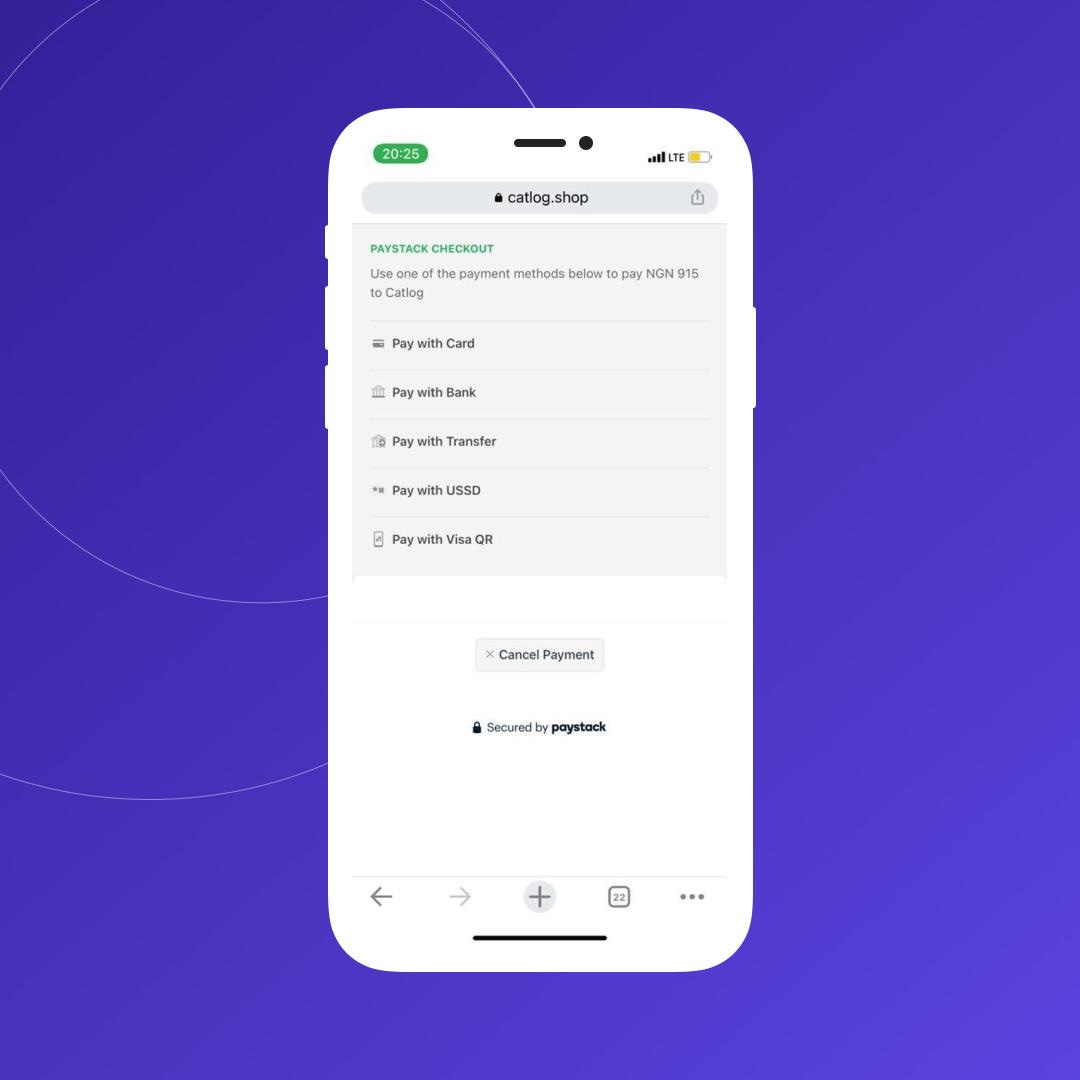 Once your payment is confirmed, you are ready to start enjoying the Basic plan benefits.

And that's it! We hope that you found this really helpful, need some more help? Feel free to send us an email at holla@catlog.shop