How To's
How to make the best use of your Catlog store link 🎮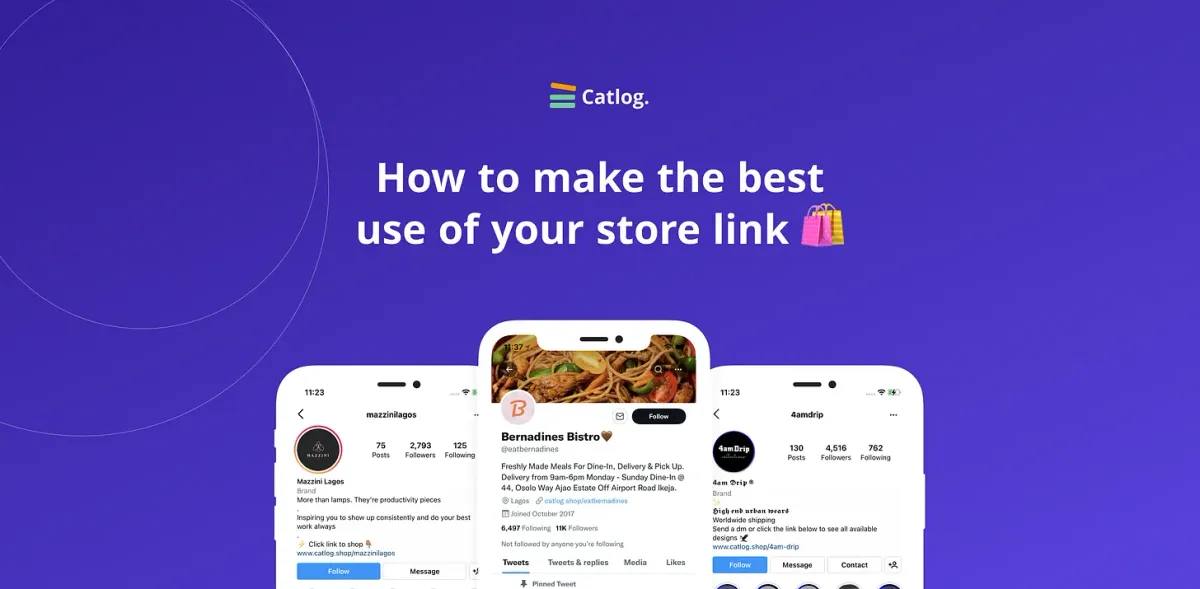 A common question that we get from sellers before they sign up on Catlog is "How does Catlog work"? The answer is very simple; You sign up and create a store, upload your products and you get a store link.

This article is about how you can make the best use of your store link.
Add to your Instagram/Twitter Bio - Your Instagram/Twitter bio is the first thing a visitor sees on your profile and it's where you put necessary details about your business, the website section on your bio is a great place to put your store link.

When visitors click the link, it takes them directly to your store.

To encourage users to take action, add descriptive text in your bio, it could look somewhat like, "Click on the link to see all available items and buy directly from us on WhatsApp".
Add to quick replies in your Instagram DM - There is a feature that allows you to set quick replies in your DM to save you the stress and time it takes to keep answering the same set of questions from customers.

Adding your store link to your quick replies makes it easy for you to send the link to customers especially when you are asked to send pictures of the products you have available.

Sellers that sell 20 or more products know just how frustrating this is and there is no guarantee that the customer will end up buying from you.
Share pictures of customers' carts from Catlog - If you have gotten orders on Whatsapp from your Catlog store, sharing pictures on your Instagram feed and stories is a good way to encourage other customers to use the link to place their orders.
Share on your WhatsApp status - After adding a few product pictures to your status, you can add your store link and tell people to click the link to view other products. This way, you are not flooding your status with too many pictures.
How to copy your store link.
Log in to your account
Go to your Dashboard
Click on the little icon beside "My store link" at the top right corner
Your link would automatically be copied.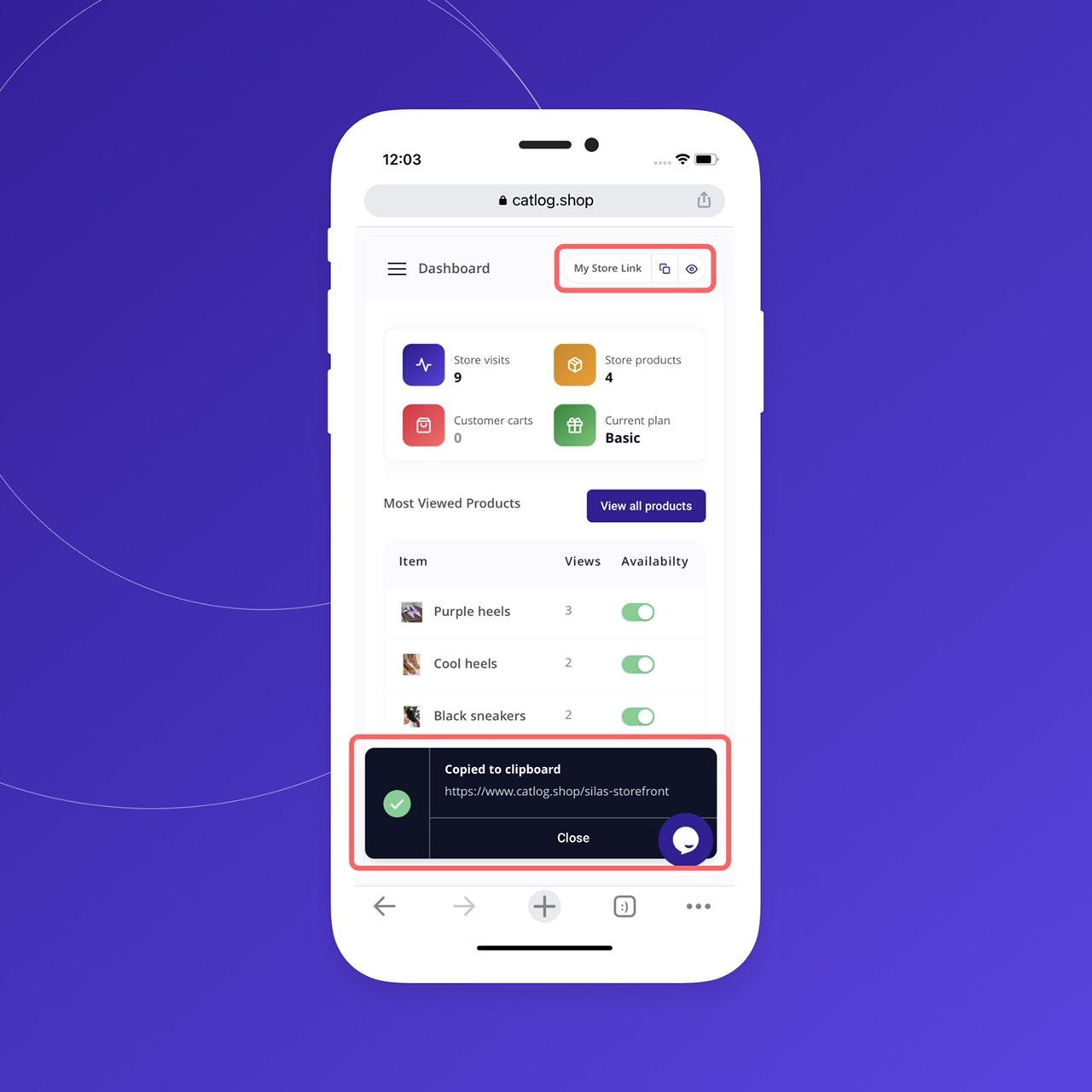 And that's it! We really hope you found these tips really useful.