How To's
How to upload products to your Catlog store 🩳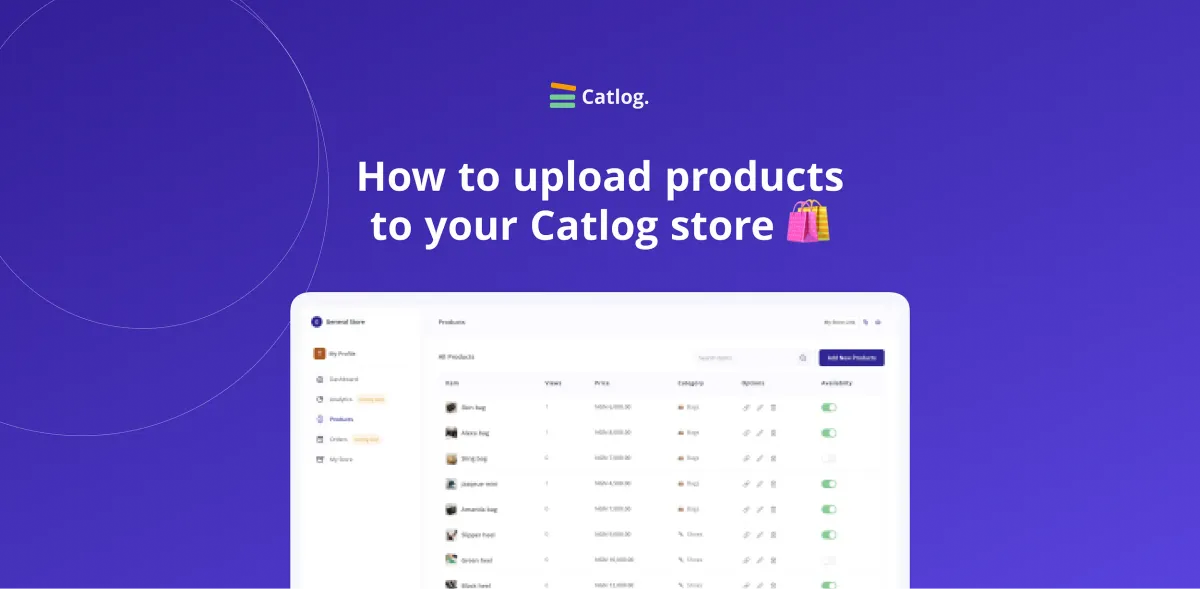 Imagine walking into a supermarket and you find empty shelves everywhere. I bet the first thing that comes to your mind is "so why's the store open today?" while being seriously pissed.
Your customers feel the same way when a Google search brings them to your Catlog store (thanks to our SEO feature) and they don't see any products.
Catlog is all about ease, and you'll see that it's super easy to upload products on your Catlog store once you've read this article. So there's no excuse for you to leave it empty after reading this.
1. Log in to your dashboard
Go to https://catlog.shop
Login to your dashboard
Click on "Add product Items"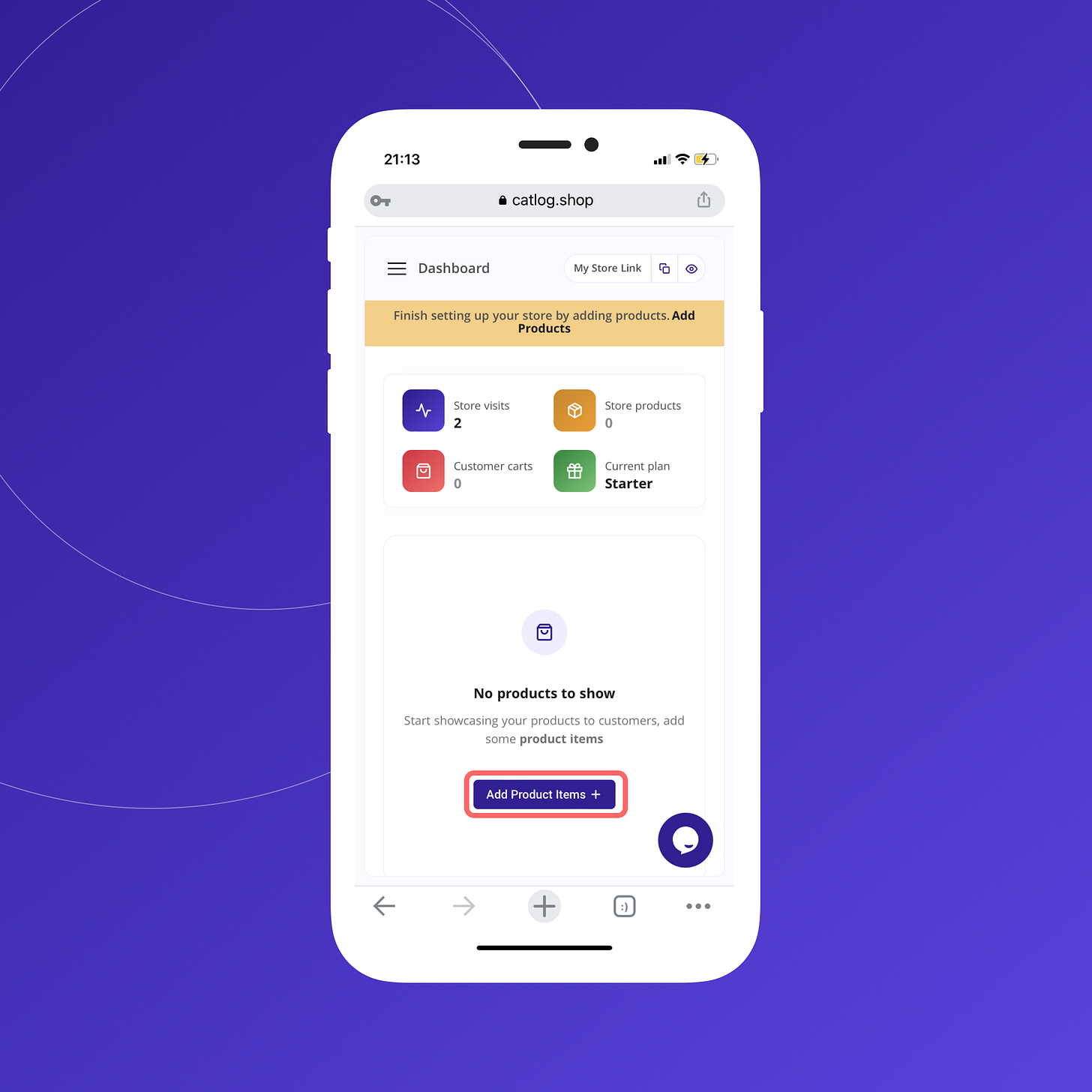 Catlog lets you upload up to 10 products if you subscribe to the Starter plan, and 100 products if you subscribe to the Basic plan (900 Naira per month).
We've made it easy for you to upload multiple products at once. First, you add one image of each product you want to upload, while filling in each product detail, you'll be able to add more images. I'll show you how in a minute
2. Add product images
After clicking on add product items.
Click on the plus sign
You can either take the images from your photo library, take a photo, or choose a file.
Mark all the products you want to upload and click Add
Click on "Proceed" to add product details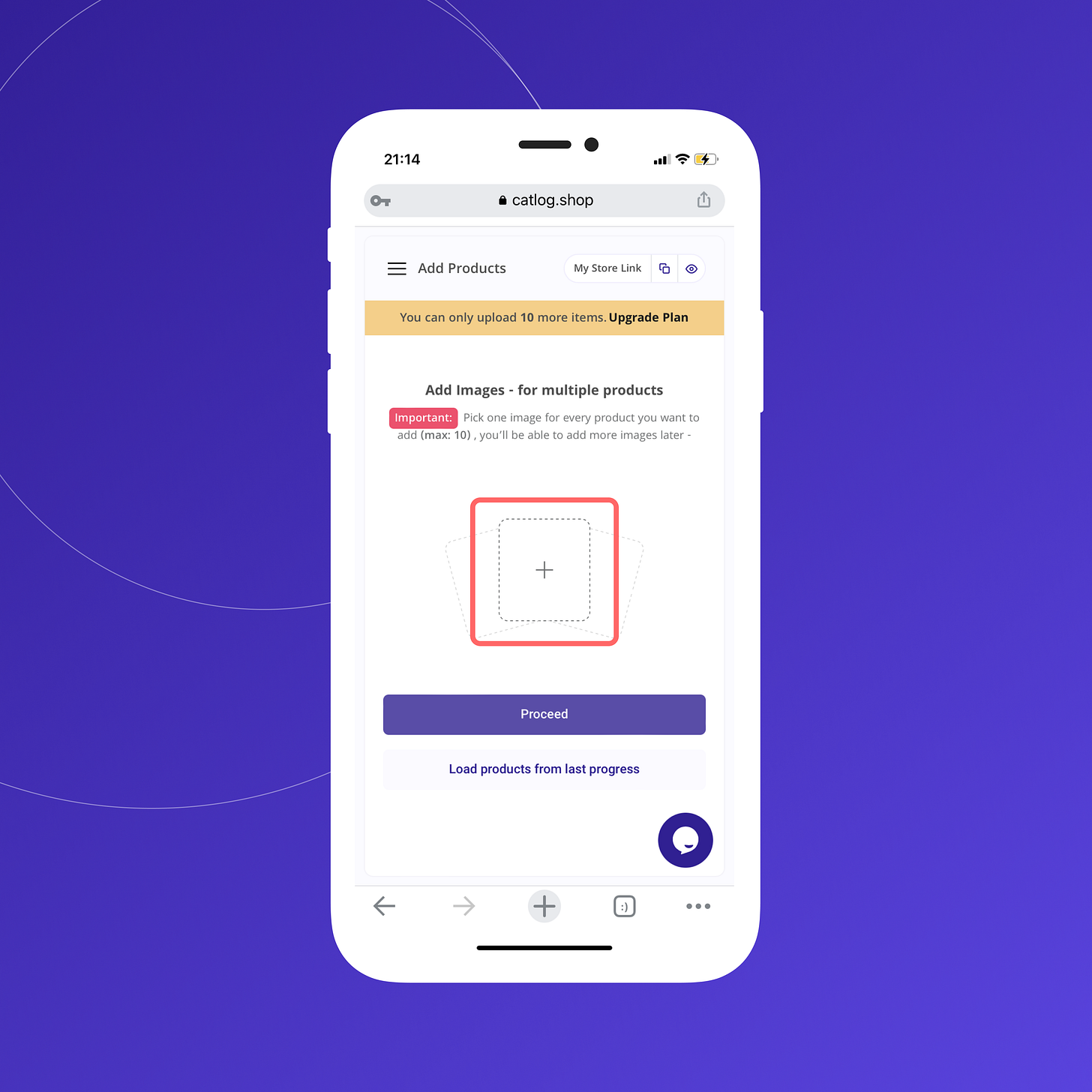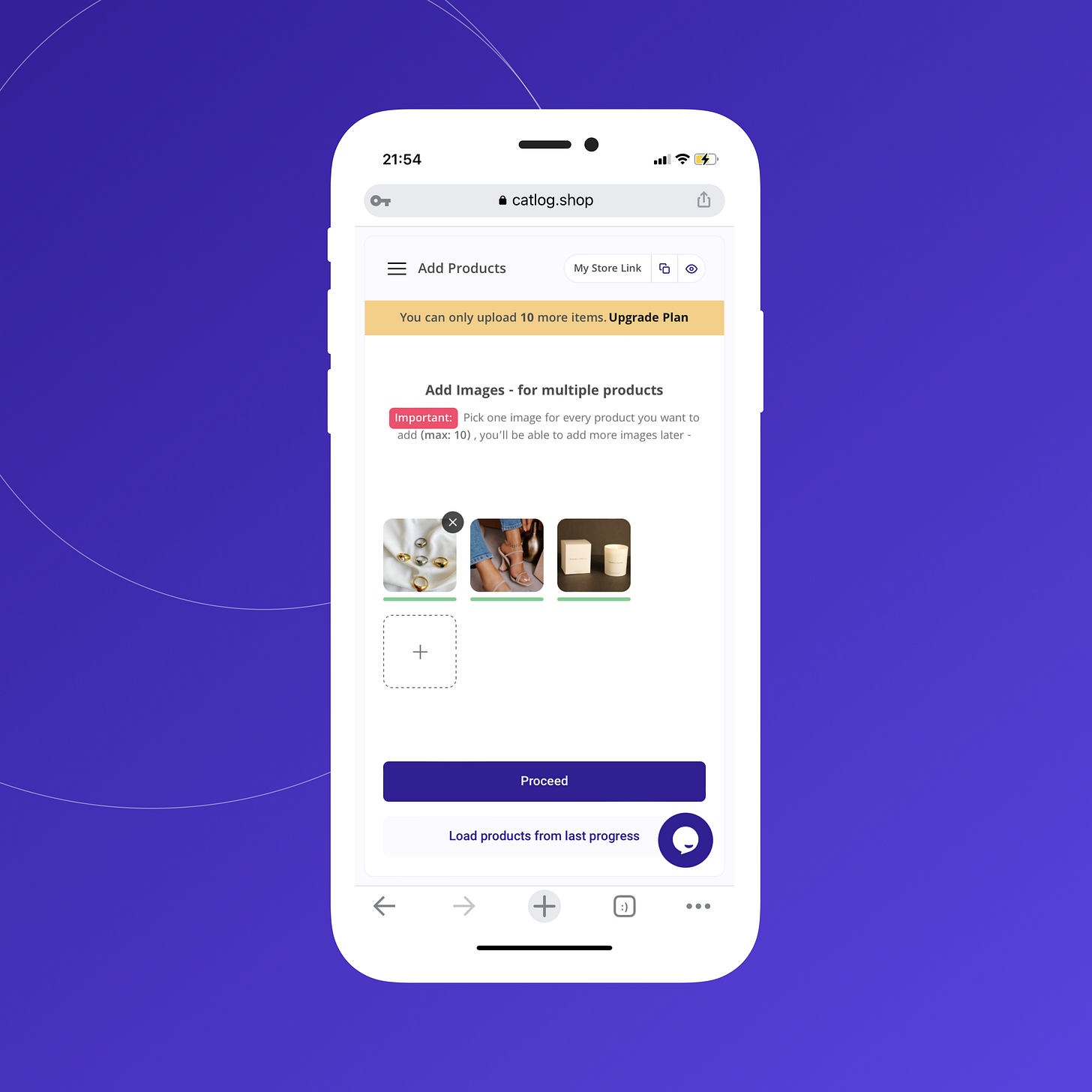 3. Add details for the first product
This is where you include all the necessary details about a product that helps your customers make buying decisions, so make sure you are convincing enough. Here you are also able to create product categories and add products to their respective categories.
Click on the plus sign to add more images for the product if you have any.
Add the product name
Add the product price (digits only)
Add a product description
Next, select a product category

What are product categories?
Do you know how supermarkets have different sections like fruits, toiletries, foodstuffs, etc? That is exactly what product categories are. So if you are into fashion items and you sell shoes, bags, jewelry, and caps, you can have categories for all of them. It makes the shopping experience much better for your customers.

If you haven't previously created categories, you can easily do that here.
Open the "Select product category" dropdown and click on "Create new categories"
Add any category of your choice you can also add an emoji
If you have more categories, click on "Add new category" and repeat the previous step
Click on "Update Categories"
After selecting a category, click on the "Next item" button to move to the next item.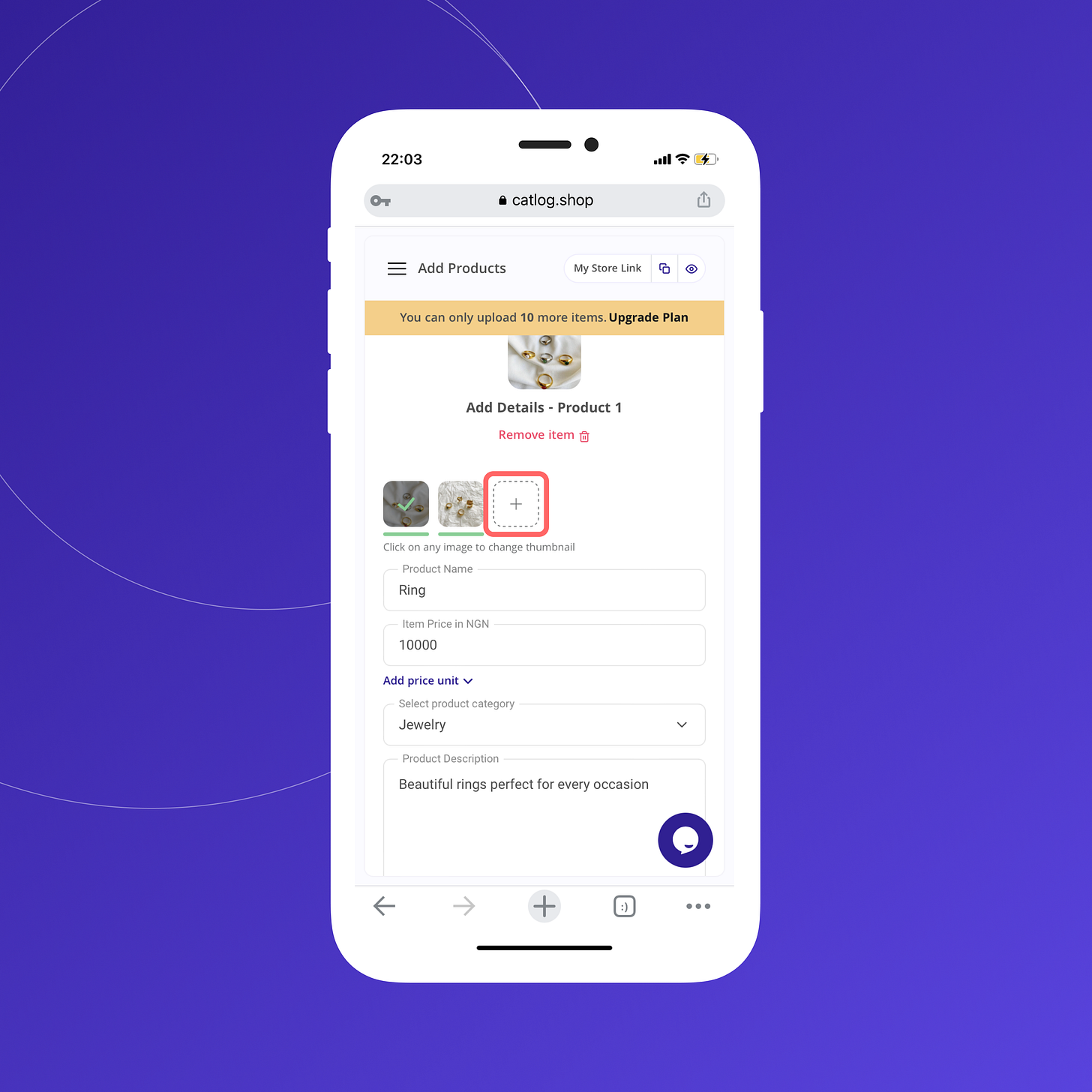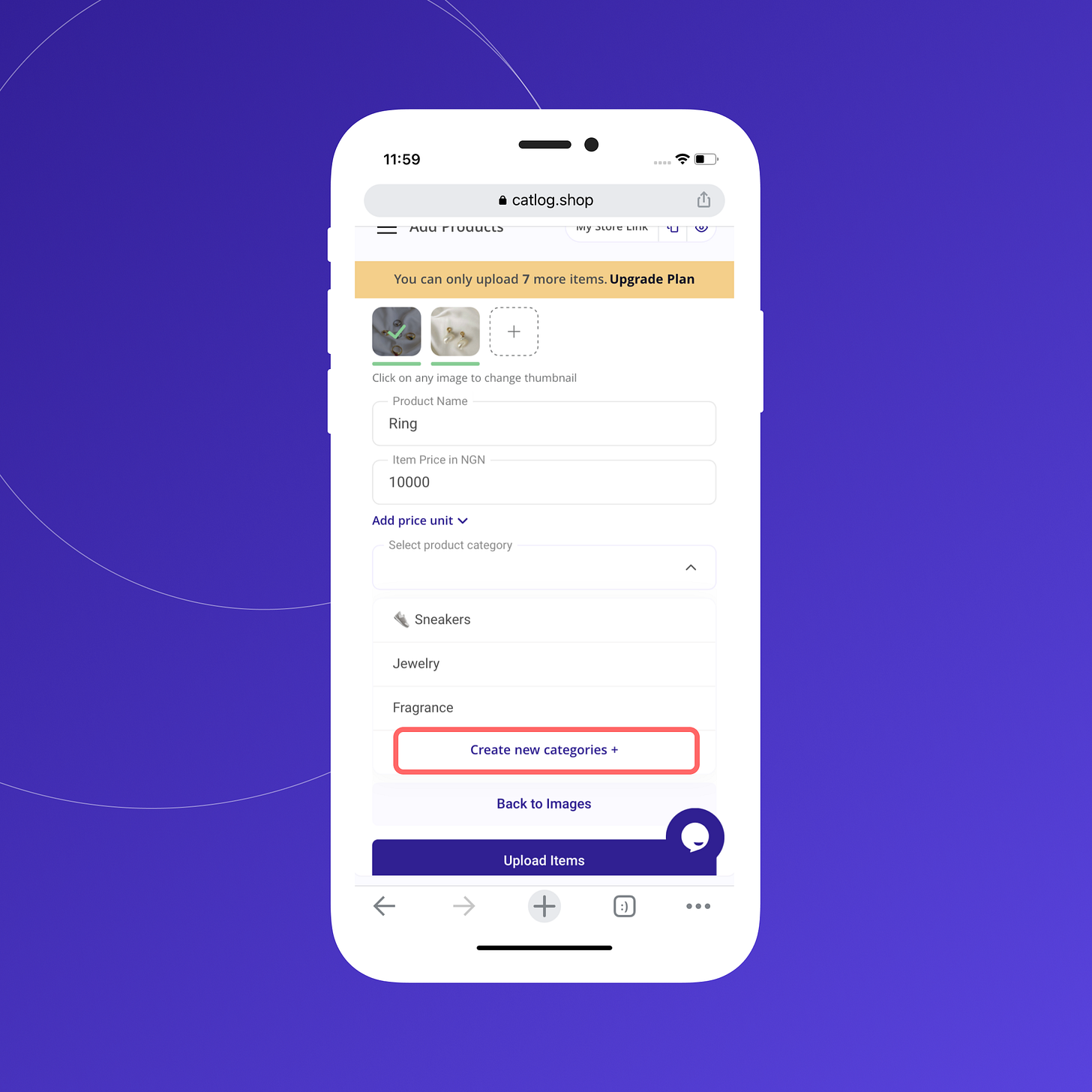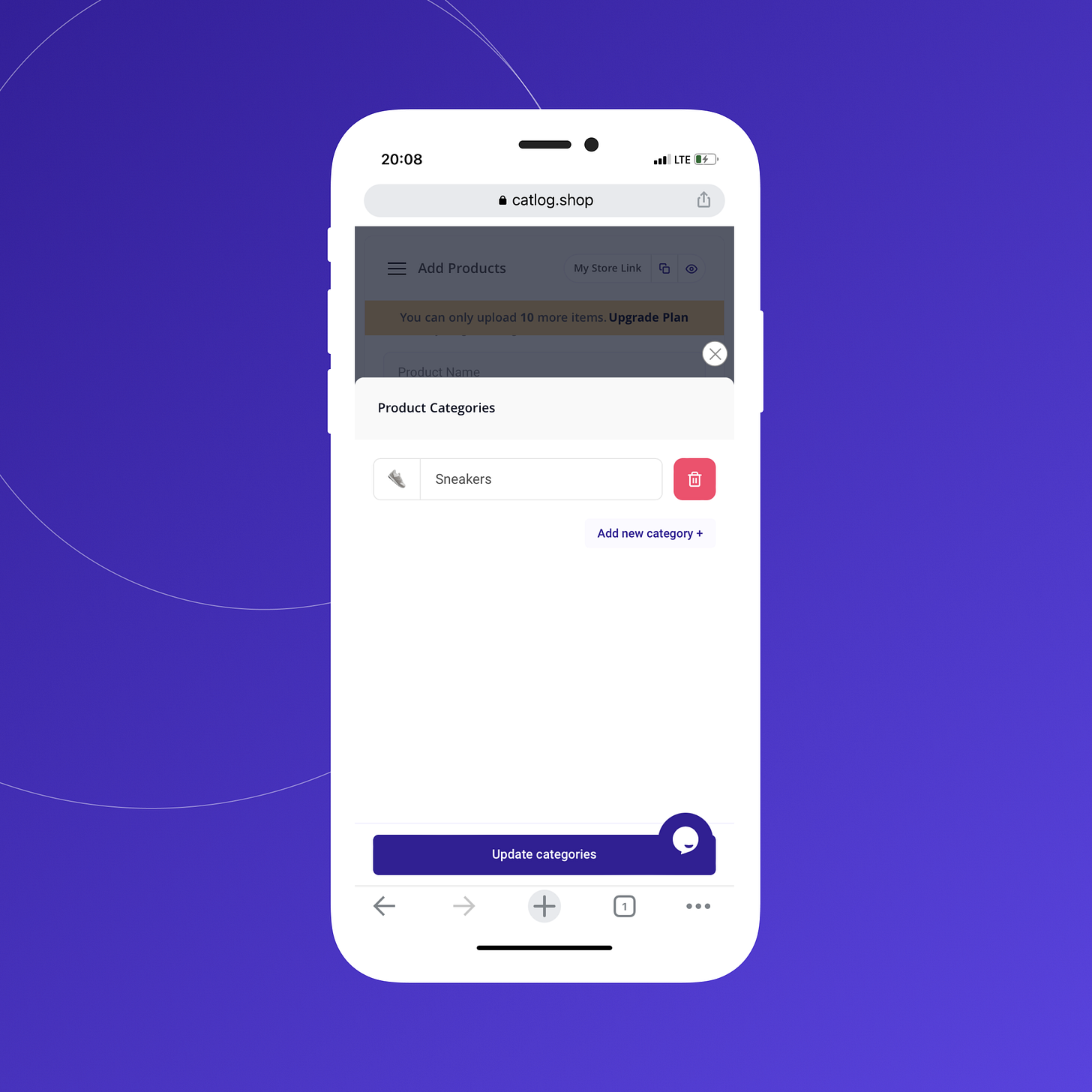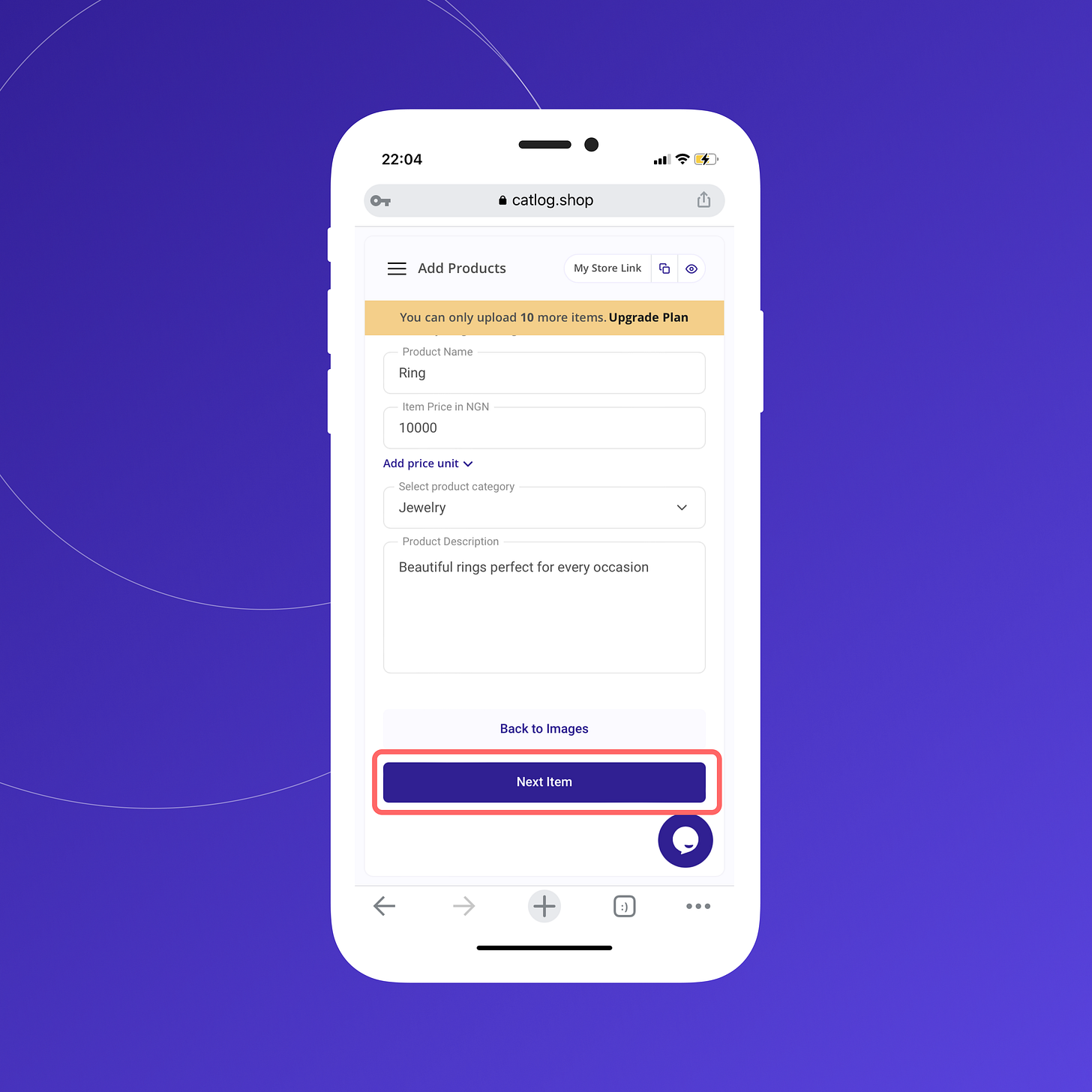 4. Repeat step 3 for each product
If you added multiple images in the first step, you'll have to add details for each of the other images you selected, if you discover you need to change something in the previous item, you can always click on the "Previous item" button and make the correction, you can also delete an item by clicking on the "Remove item" button at the top.
5. Upload products
When you've added details for the last item, you can now click on the "Upload Items" button to upload all your items.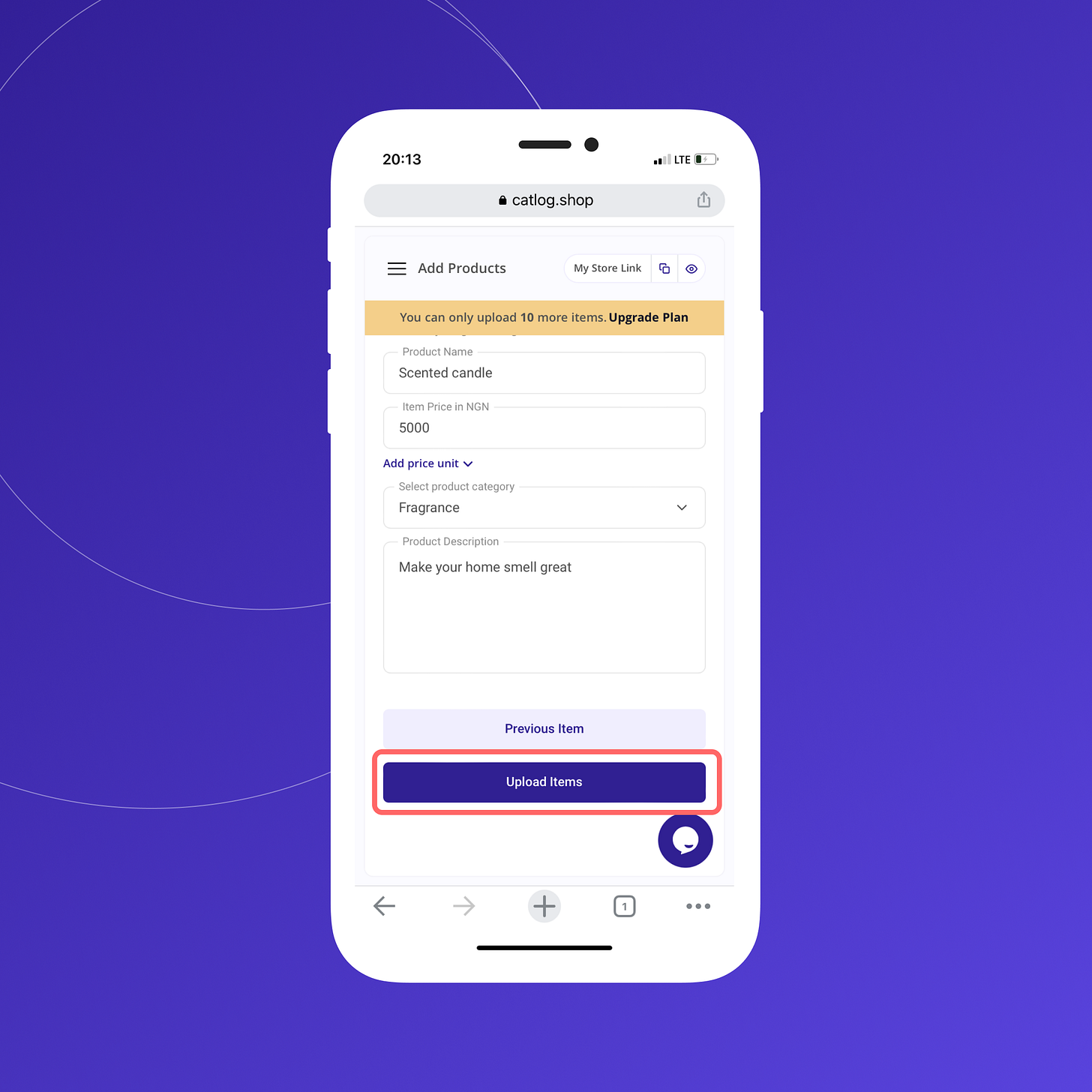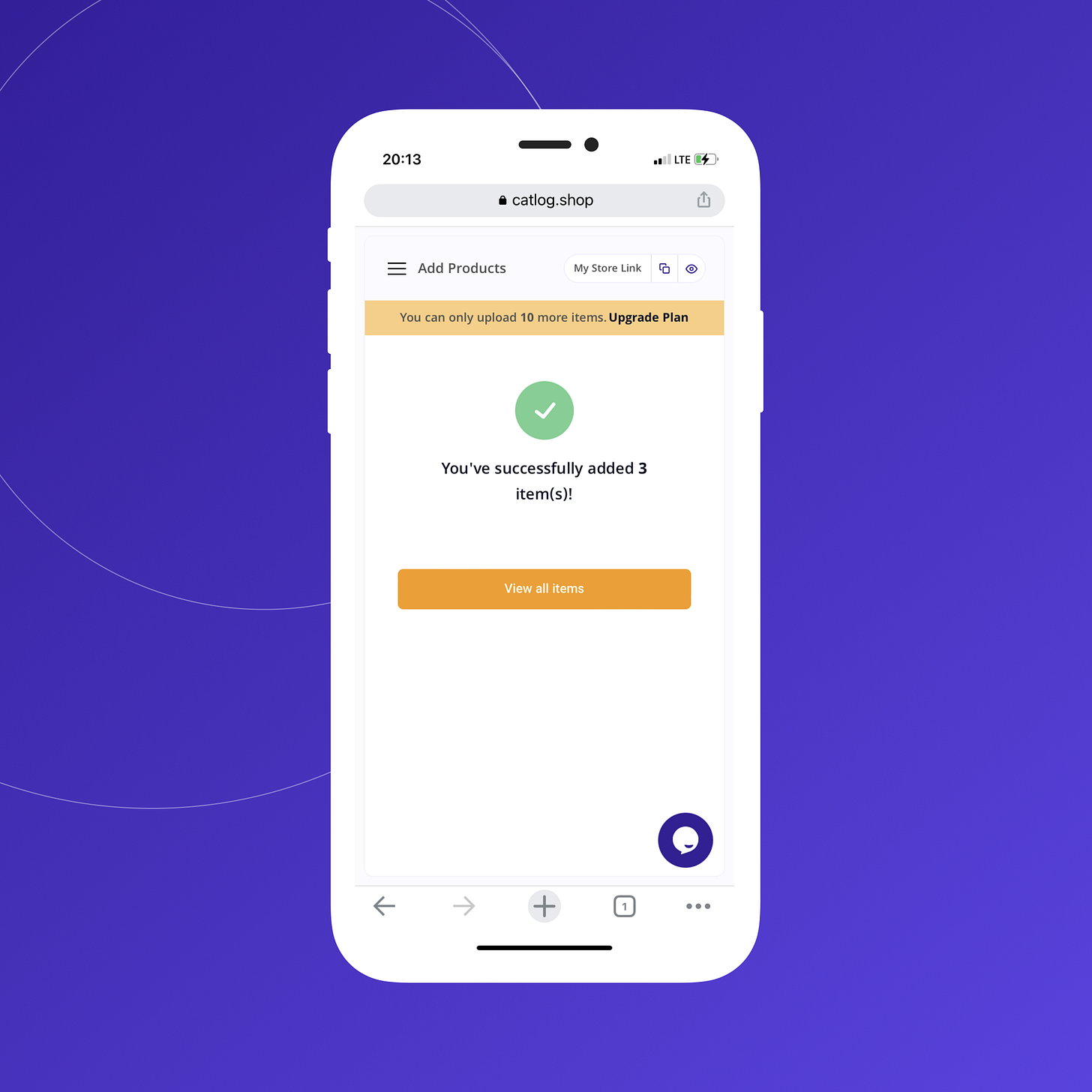 And that's how to upload your items on Catlog, if for some reason you got interrupted in the process and have to start again, all you need to do is click on "Load products from last progress" and you'll be back right where you stopped.